Transport Logistic 2019
At the beginning of June, we participated in the most extensive logistics fair in the world – Transport Logistic 2019 in Munich. Since the only experience we had so far was with smaller fairs, we were curious about what to expect. The exhibition grounds surprised us not only by the size of the pavilions but also by the number of visitors who stopped by our stand.
The main topics were the trade war between the US and China, the lack of drivers, the New Silk Road, and of course, artificial intelligence in logistics.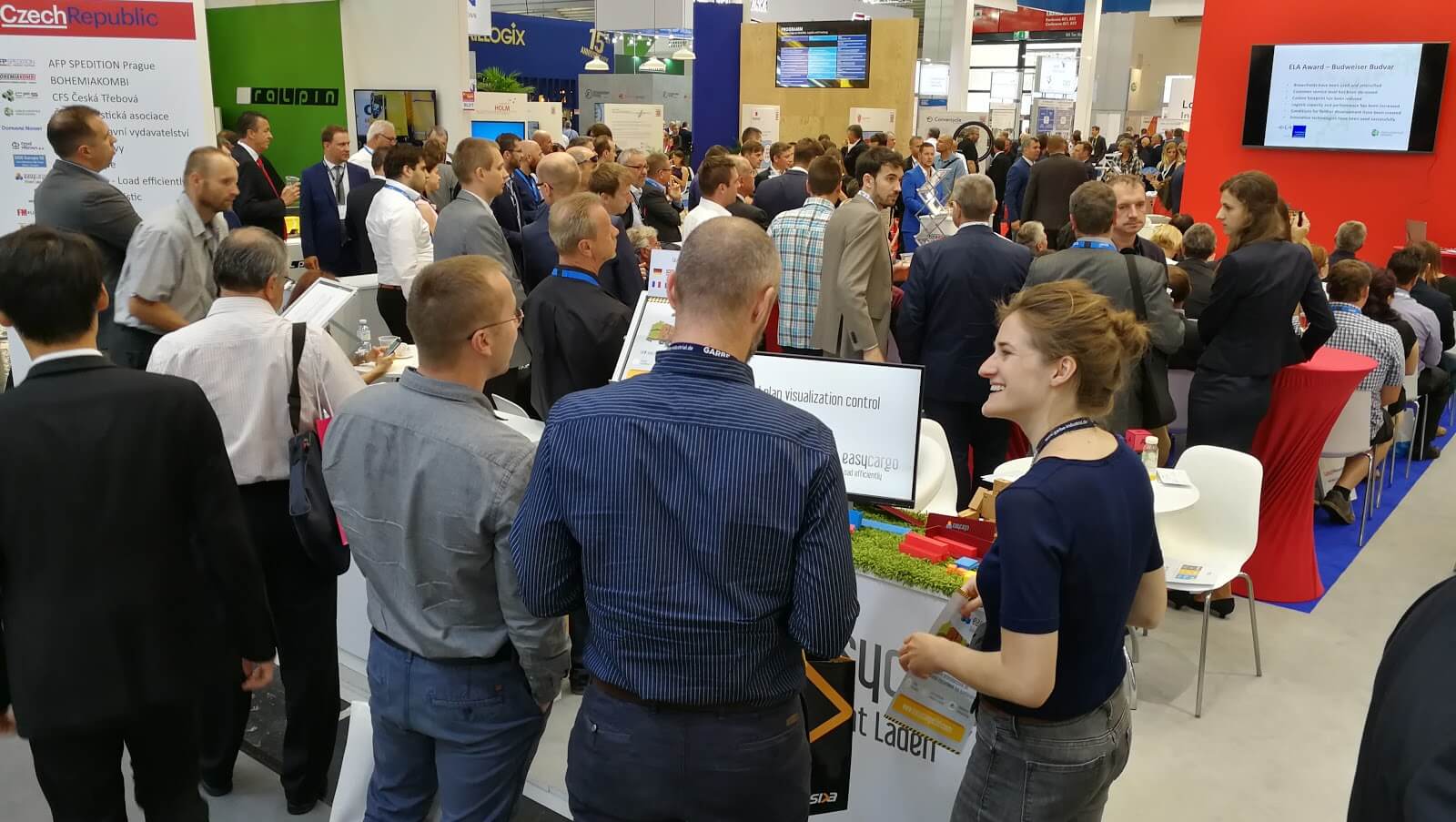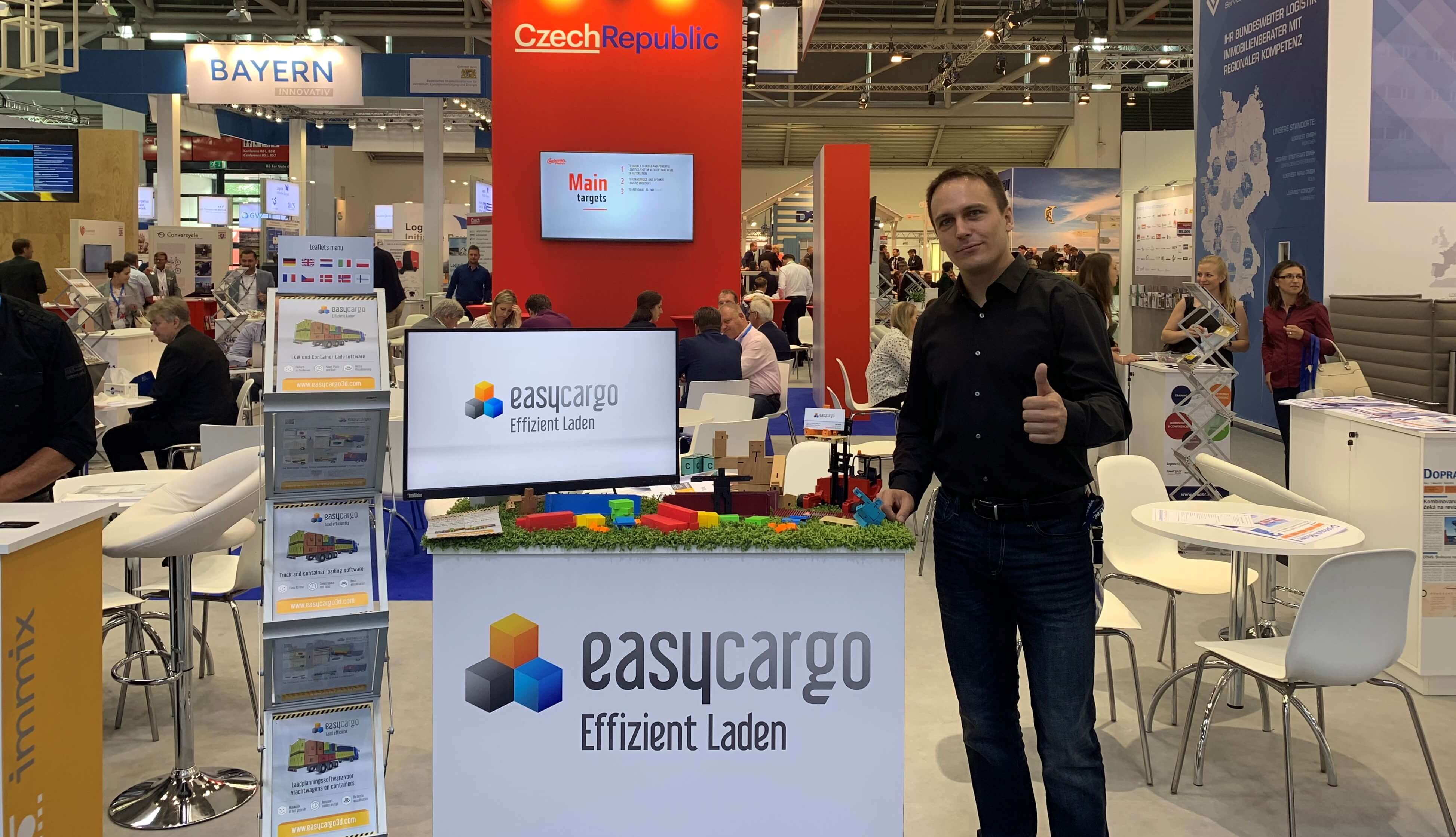 What intrigued us? For example, MetriX Freight, an innovative volume measurement solution. How does it work? The camera sensors are mounted on a cross-beam beneath the hall ceiling. Objects up to 2.5 meters in width are captured with absolute precision and in less than one second. The packages can even stay on the forklift in the process. For each measurement, the system generates a barcode that the driver transfers to the system using a handheld scanner. After this process, you know the exact size of the items, and nothing prevents you from creating a load plan with EasyCargo.
Another point of interest was CakeBoxx – a container that is accessible from all sides (even from the top) for easier loading and unloading. That is suitable, for example, when unusually large items do not allow normal loading of the container.
We also had the opportunity to meet our Swedish colleagues who are developing a similar app Cargo-Planner.
Finally, we would like to thank the Ministry of Industry and Trade for providing facilities and services within the Czech Republic's presentation at Transport Logistic. We hope that the competition to load the container at our stand was a pleasant experience at such a large fair. We are already looking forward to the next year 😉
PS: If you didn't have the time to visit us in Munich, don't worry. You can meet us at the International Engineering Fair in Brno, 7th – 11th October 2019.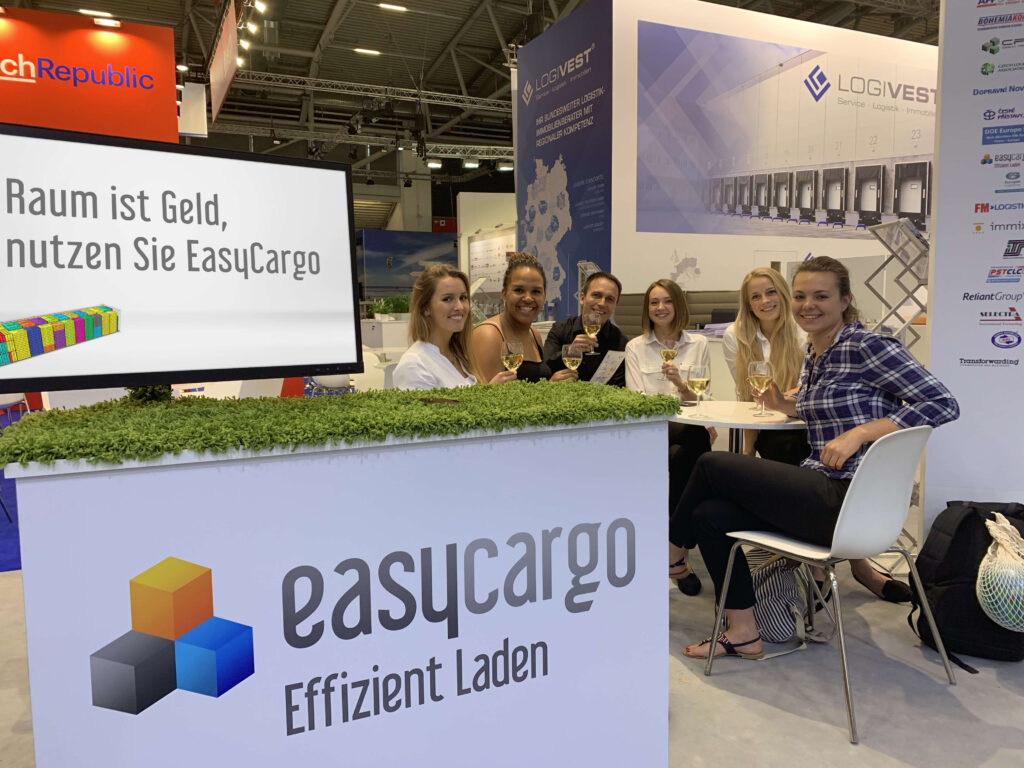 Anna Melounová | 15. 07. 2019
---