FleetUp All-in-One Platform
We are pleased to introduce FleetUp, a leading telemetry company that has developed an interesting solution for all of you interested in real logistic operations data, telemetry, and fleet management services that can provide companies with real-time data for efficient and productive daily operations.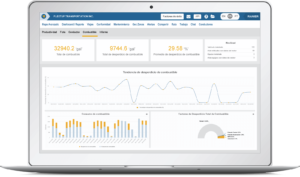 FleetUp All-in-One Platform
Source: FleetUp
Features
From oil, gas, and mining to the logistics, construction, and service industries; fleet managers now have the technology and the support they need to improve performance with actionable and extensive data using telemetry and Big Data-based fleet management. Some benefits include:
Live GPS vehicle and asset tracking, real-time ETA, and trip history reports.
Real-time predictive vehicle maintenance and engine diagnostics with engine fault codes.
Fuel use reporting and analysis based on idling, RPM, acceleration, and braking data.
Driver, vehicle, and asset safety.
Remote job assignments and job monitoring.
Even in areas where no cellular signals are available, FleetUp ensures continuous and accurate data collection. FleetUp's devices store data until signals are restored, automatically sending that data to the FleetUp cloud.

FleetUp provides real-time data for efficient and productive daily operations
Source: FleetUp
Free Demo
Managing a fleet is difficult. FleetUp's all-in-one platform makes operational management easier.
Do you want to learn more about FleetUp? Schedule a free demo!
FleetUp.com | 03. 02. 2021
---