11 Mind-Blowing News from the World of Logistics in 2023 that will keep you updated in the rapidly evolving field
Do you know which direction the price of oil goes? What transportation costs are expected next year? To adapt and succeed in the dynamic world of logistics, you must stay informed. Here are eight important logistics-related news that are worth reading.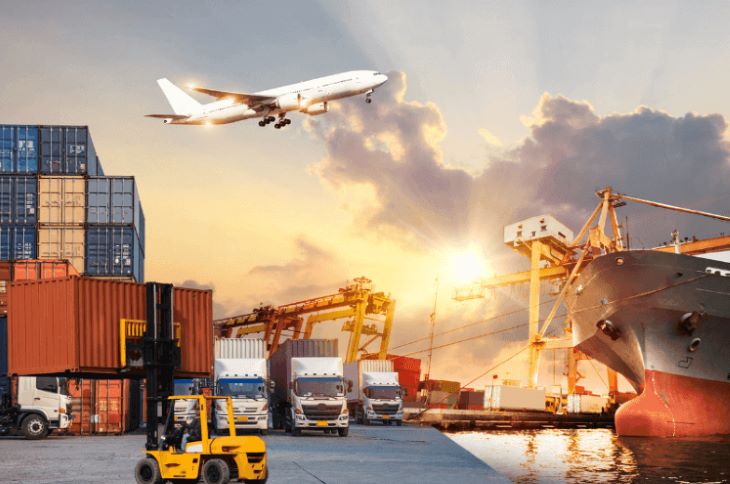 Source: www.canva.com
1) Why is diesel getting more expensive in 2024?
Since our last report in May, a lot of things about the market have changed. According to the International Energy Agency's (IEA) August report, the extreme dynamics seen in the world oil market are to blame for the rise in diesel costs. The study emphasized a sharp rise in global oil demand, which was fueled by robust summer air travel, increased oil use in power generation, and a rising petrochemical industry in China. Due to the spike in demand, oil consumption has reached record levels, prompting the IEA to raise its estimates—a rare change of this size.
On the supply side, however; global oil production fell by an astounding 910,000 barrels per day (b/d) in July. The combined effects of the production cutbacks implemented by OPEC+ in April and Saudi Arabia's extra cut of 1 million b/d beginning in July are principally responsible for this abrupt decrease. Despite a rise in output from non-OPEC+ nations, this significant drop could not be made up for.
The global petroleum standard, Brent, has increased to above $90 per barrel as a result of these imbalances and it is becoming more likely that it will eventually cross the $100 threshold. China will be responsible for over 70% of the increase in world oil demand, which is projected to rise by 2.2 million b/d from 2022.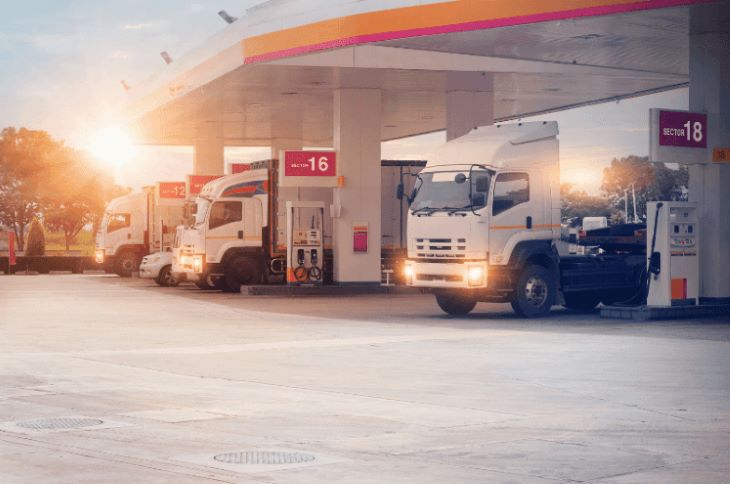 Source: www.canva.com
2) UPS price increase for the next year
For the year 2024, UPS Inc. has announced a 5.9% rise in tariff rates for all ground, air, and international services beginning on December 26. This rate hike is comparable to the one announced a month prior by FedEx Corp., a rival, who raised rates by a similar 5.9%. Notably, compared to the record increase of 6.9% in 2023, both carriers have lowered their tariff rate increases by 1 percentage point. Even though they are not frequently employed in the parcel delivery industry, tariff rates are frequently used as a starting point for contract discussions.
This action comes amid rumors that UPS may have increased rates in order to offset greater labor costs in the first year of its Teamsters union contract. However, it's possible that the choice to match FedEx's rise was made strategically in order to retain competition and win back clients who had switched to other carriers prior to the labor deal.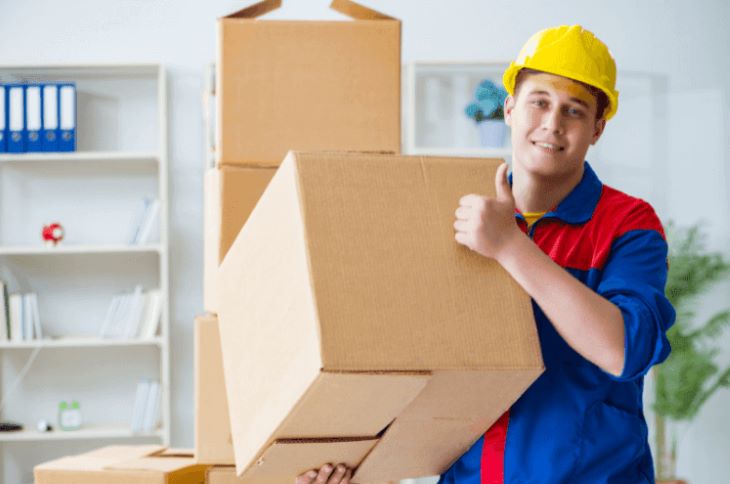 Source: www.canva.com
3) Sending cargo by air is the cheapest it has ever been in the last three years
According to a report from Xeneta's Clive Data Services, global air freight spot rates have fallen to $2.19 per kilogram, the lowest level in more than three years. Only the trade routes between China and the US as well as Southeast Asia and the US saw increases in the previous month, with spot rates increasing by 3% and 4%, respectively.
This development is linked to the more resilient U.S. economy and the gradual recovery of belly space capacity between the United States and China. However, worries have been voiced about the industry's prospects for the remainder of 2023 due to declining air freight prices, rising capacity, and fading global demand. While there may be increased pressure on airfreight rates in late October as a result of constrained capacity, it might take several more quarters before the sector experiences a strong demand rebound, according to Xeneta Chief Airfreight Officer Niall van de Wouw.
The airfreight business is having a down year and there are no real indications that peak season is approaching. Low rates and little demand for peak season charter requests suggest that shippers are not in a hurry. The maritime transport sector, which usually comes before the airfreight cycle, has also failed to exhibit any peak trends, highlighting the weak demand even more. Given the current stability and expanded capacity, shippers are using their position in the market to secure longer-term contracts. Shippers will need to modify their airfreight strategy in the future to take into account changing market dynamics in a post-pandemic setting.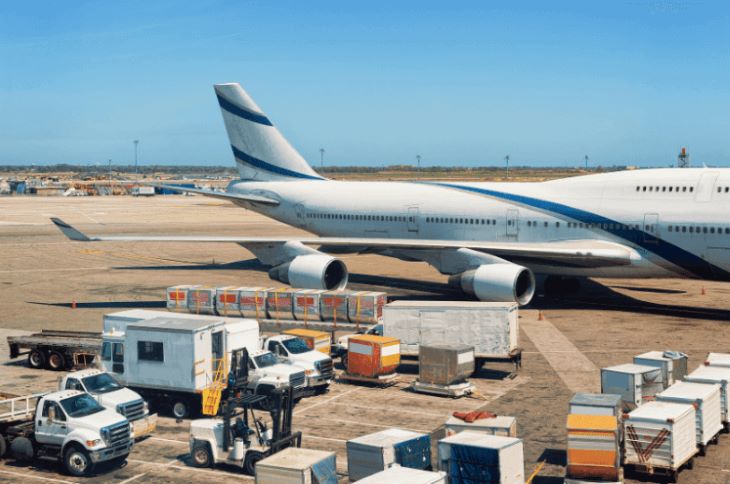 Source: www.canva.com
4) Amazon starting new delivery services
In order to provide businesses with end-to-end support, Amazon has launched "Supply Chain by Amazon", a comprehensive worldwide supply chain service. Pickup of merchandise from production plants throughout the world, international shipment, customs clearance, ground transportation, inventory replenishment, and final delivery are all included in this service. A crucial aspect of this service is that it is open to shippers who are not affiliated with Amazon's retail channels, making it available to a wider range of companies. To help users in Amazon's supply chain cut costs, Amazon is providing reductions of up to 25% on cross-border transportation charges headed for Amazon Warehousing and Distribution (AWD).
AWD centers can now be more easily reached domestically thanks to Amazon's Partnered Carrier Program (PCP), which has the potential to be 25% less expensive than competing services. All selling partners can now use AWD, which offers significant storage charge savings of up to 80% when compared to Fulfillment by Amazon (FBA). Additionally, Amazon intends to make it possible for sellers to reserve inexpensive, long-term bulk storage in advance. Future vendors will be able to transfer large quantities of their goods from AWD to multiple online and offline sales channels, improving inventory control.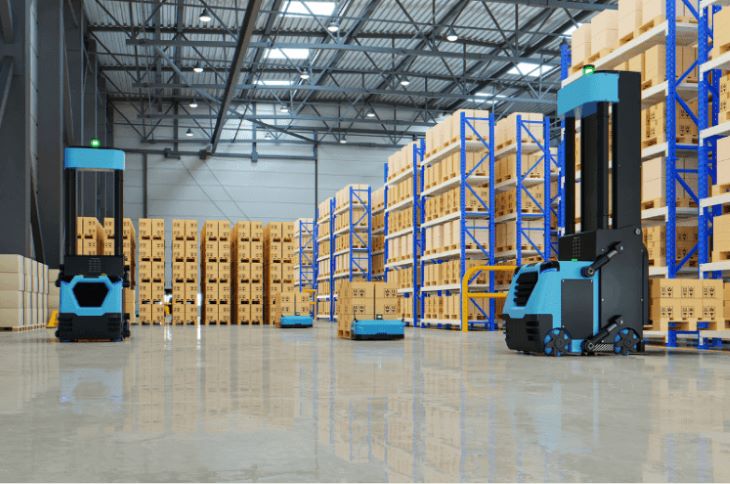 Source: www.canva.com
5) Autonomous trains are becoming real
You might read about technology trends in logistics, but development never stops. Parallel Systems, a Los Angeles-based business, has introduced its second-generation battery-powered autonomous rail vehicle that is intended for use in both domestic and international experimental programs. This innovation represents a substantial advancement in our understanding of the vehicle's operation within a larger rail network. The tools and software that Parallel Systems is presently developing will allow businesses to run their autonomous rail vehicles in concert with already-existing dispatching and train control systems. This railcar can now run independently or under remote control.
Three second-generation vehicles have already been produced by Parallel Systems, and there are plans to produce an additional three. In addition, the business is developing technology that will enable normal intermodal containers to fit on their autonomous rail vehicles. Since November 2022, the vehicles have undergone intensive testing in Southern California, which has included control, telemetry, traction, brakes, and dynamics testing. The MxV Rail testing facility in Pueblo, Colorado, will conduct track-worthiness tests in 2024.
The main objective of Parallel Systems is to take advantage of the enormous ability to switch freight transportation from the trucking business, which is already overworked, to rail. They want to drastically reduce carbon dioxide emissions while solving issues like the truck driver shortage by switching trucking kilometers to their zero-emission rail vehicles. Later this year, Parallel Systems intends to start platoon demonstrations, with platoons made up of up to 50 separately powered cars. Additionally, two Genesee & Wyoming subsidiaries in Georgia are asking for authorization to test the autonomous rail vehicle technology developed by Parallel Systems, demonstrating a rising demand for this ground-breaking transportation option.
Source: www.canva.com
6) Panama's water problems
The Panama Canal Authority (ACP) has started action to clear a backlog brought on by the canal's current dry conditions. Super boats, which can transport 4,000–5,000 twenty-foot equivalent units (TEUs), are no longer accepting reservations as of September 30. This action aims to enable mega vessels—which have endured the highest wait times—to transit the canal without reservations on a first-come, first-served basis. Since super boats are not eligible for the ACP's reservation system, the backlog largely affects them.
There were 116 ships waiting to sail through the canal as of Tuesday 12th of September, 66 of which lacked appointments. The ACP encourages vessels to reserve slots using the queueing mechanism in order to promote speedier travel. Without a slot, ships must wait for those with planned transits, which results in an average wait period for general cargo ships of about 5.8 days.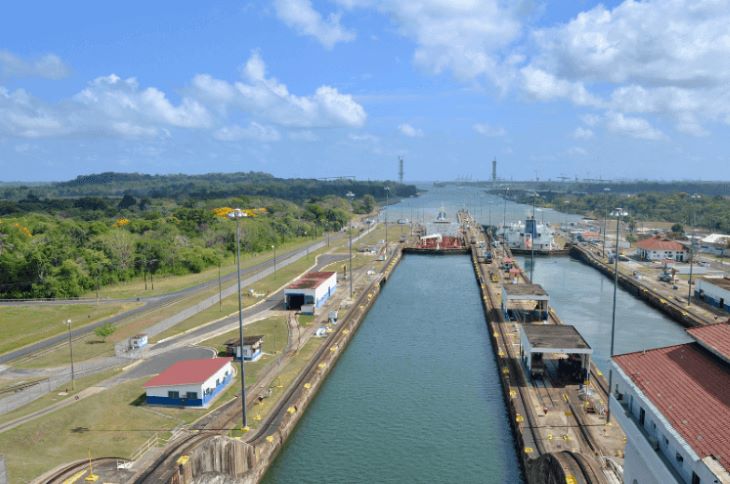 Source: www.canva.com
7) Nikola electric trucks facing battery problem
Despite not yet having a repair in place, Nikola Corp. is advising dealers and customers to send battery-electric trucks that have been recalled because of the risk of battery fires back to its plant in Coolidge, Arizona. In order to facilitate close monitoring and faster repairs once final agreements are signed, the company has chosen to centralize repairs in Coolidge. This choice was made in response to a fourth battery fire in one of its battery-electric trucks used for technical validation, which further raised worries about safety.
After a second battery pack fire, Nikola issued a safety recall in August for trucks owned by dealers or customers. To enable remote monitoring, owners were urged to leave their trucks parked outside with the primary battery disconnect switch set on. As is customary in safety recalls involving fire concerns, the National Highway Traffic Safety Administration advised parking the trucks outside to stop possible fires from spreading. Additionally, until repairs are finished, Nikola will not be selling any new battery-powered Tre BEV cars.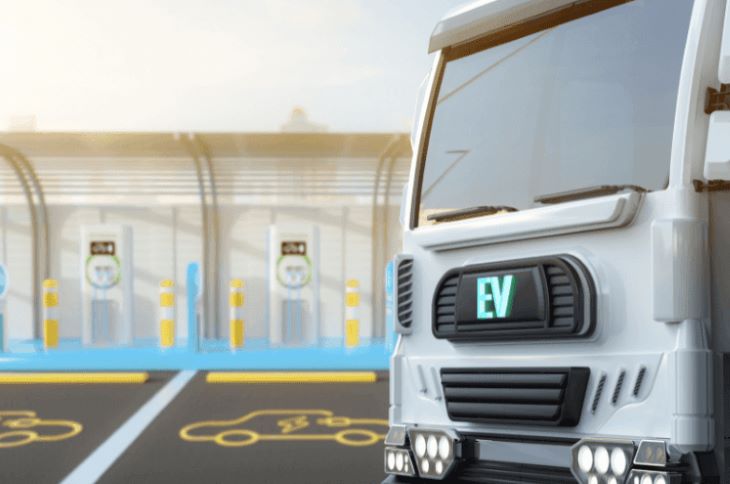 Source: www.canva.com
8) DHL expanding air freight transport in South America
By adding its first dedicated freighter trip to Argentina, DHL Express has expanded its network, enhancing shipment dependability as well as delivery efficiency for importers and exporters. Six times per week, DHL Aero Expreso, a Panama-based airline, flies the Boeing 767-300 between Miami and Buenos Aires with a stopover in Santiago, Chile. The former method of contracting package and freight air delivery to Argentina with commercial carriers has been replaced by this new dedicated route. The action demonstrates DHL Express's dedication to strengthening its footprint in Latin America in order to address the region's expanding demand for air transportation services.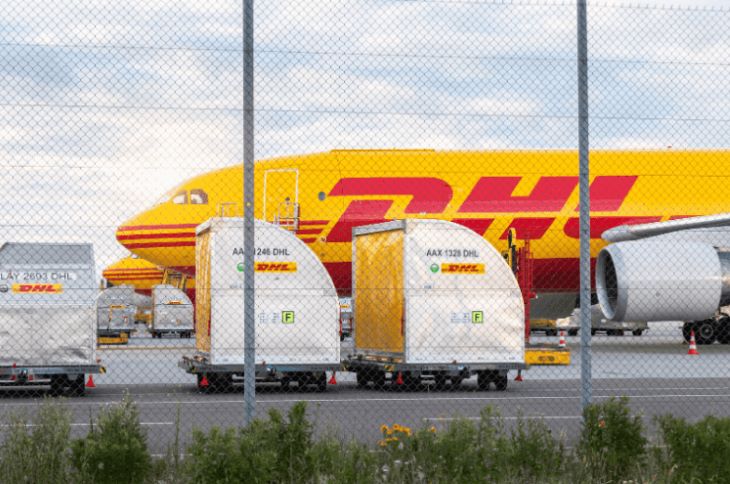 Source: www.canva.com
9) New self-serve emissions reporting tool from FedEx
For its clients in Europe, FedEx Express has launched FedEx Sustainability Insights, a new self-service emissions reporting platform. This online solution, which was initially introduced in May 2023 for US consumers, has since been modified for 11 European markets. It also provides historical CO2 equivalent information for shipments, both local and international, made via FedEx services. The program adheres to a verified approach in accordance with the GLEC framework, the Greenhouse Gas (GHG) Protocol, and utilizes package scan data from the global FedEx network.
The tool is currently available to users in the UK, Ireland, France, Spain, Italy, Germany, Austria, Luxembourg, Switzerland, Belgium, and the Netherlands. By the end of the year, it will eventually be accessible to users in more than 25 European nations and will support 20 languages.
This program is in accordance with FedEx's larger objective to achieve carbon-neutral operations globally by 2040, which includes emissions from contracted transportation suppliers under scope 1, 2, and 3 (categories to classify and measure different sources of greenhouse gas emissions). Customers can use this application to obtain insight into their supply chain's greenhouse gas emissions and quickly download reports in Microsoft Excel or Adobe Acrobat PDF format.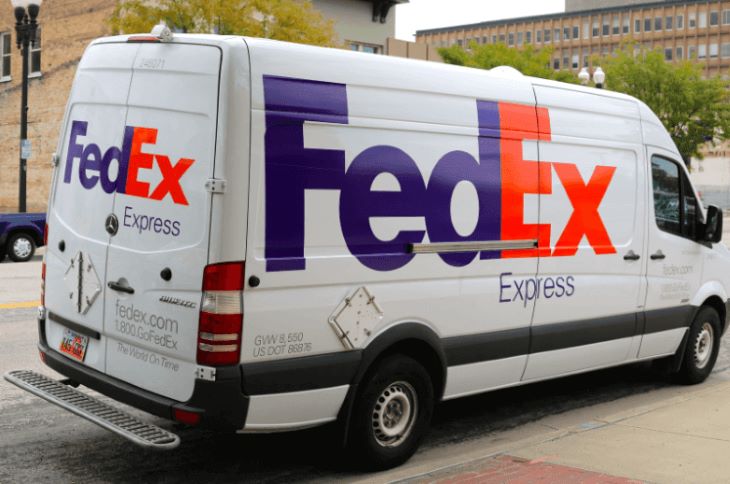 Source: www.canva.com
10) Strategic Partnership between Logistex and Hai Robotics
Together we are stronger. This statement is endorsed by Logistex and Hai Robotics companies, which is why they have decided on a strategic partnership aimed at transforming warehouse automation.
Logistex, a well-known supplier of automated materials handling and warehouse management software (WMS) systems, has partnered strategically with Hai Robotics, a leader in autonomous case-handling robots (ACRs). This partnership benefits from Hai Robotics' innovative robotic technologies and Logistex's expertise in highly automated material handling systems. Together, they seek to provide innovative solutions that enhance productivity, streamline warehouse operations, and raise overall effectiveness.
Tony Gruber, Managing Director of Logistex, expressed enthusiasm about the partnership's significance in achieving their vision of becoming a leading UK provider of integrated robotic solutions. He noted that as an independent systems integrator, Logistex is committed to collaborating with innovative technology partners.
The collaboration between Logistex and Hai Robotics, which is poised to reinvent warehouse automation and usher in a new era of intelligent and flexible solutions, is a critical milestone in the automation sector.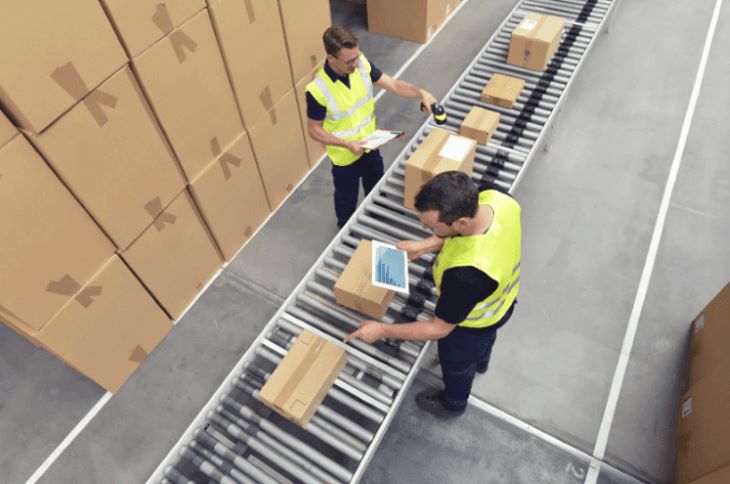 Source: www.canva.com
11) Evergreen Shipping places a $5 Billion order for 24 methanol dual-fuel ships
In response to the new regulations from the International Maritime Organization (IMO) and the carbon emission reduction requirements of various countries, Evergreen Shipping has decided to invest in the construction of environmentally friendly dual-fuel ships. These ships will be a crucial part of the company's strategy to meet the new standards for reducing carbon emissions.
With progressive targets culminating in a 70% decrease by 2040, the International Maritime Organization (IMO) recently set new greenhouse gas reduction targets for ships. These ambitions aim for a minimum 40% reduction in carbon intensity by 2030. Evergreen anticipates replacing the whole fleet by 2050 in order to comply with these rules.
Evergreen Marine (Asia) intends to spend $4.32 to $5.04 billion USD to purchase 24 16,000 TEU methanol dual-fuel containers as part of the dual-fuel ship strategy. At an average cost of $180-210 million USD, Nihon Shipyard will build 8 and Samsung Heavy Industries will build 16. Evergreen expects the new environmental regulations to boost its operational competitiveness.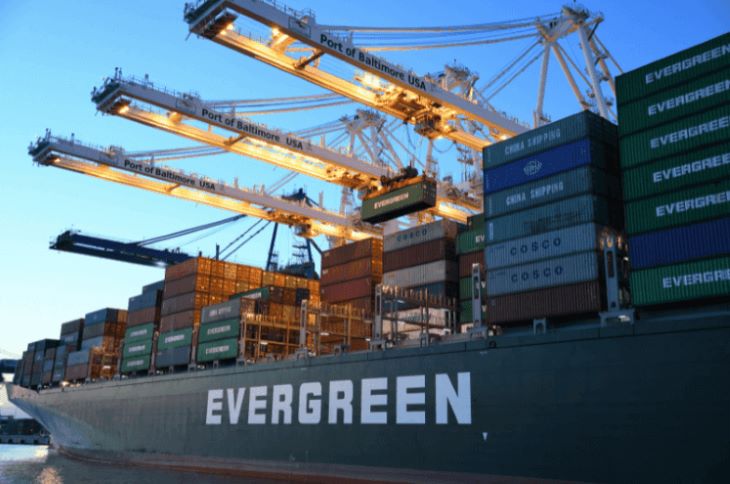 Source: www.canva.com
Martina Krupičková | 26. sep 2023
---