How 6 New Technologies Are Shaping the Logistics Industry
Technology is pushing the boundaries and disrupting the logistics industry as a whole. Due to technological advancements like the internet, everything is now at our fingertips. For example, a parcel can now be delivered within 24 hours of being ordered.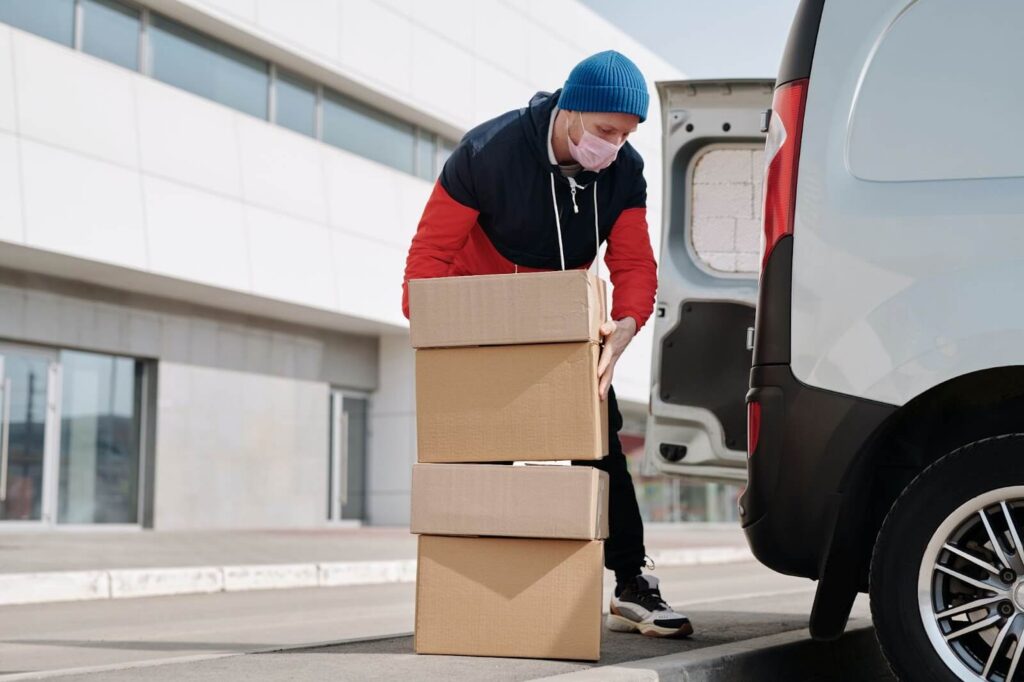 Source: https://www.pexels.com/photo/delivery-man-wearing-a-face-mask-carrying-boxes-4391478/
Advancements in tech have increased supply chain productivity through lowered costs and minimized errors. This benefits the entirety of the supply chain as well as international shipments. The whole logistics business relies on good technology to keep track of various delivery routes and cargoes.
There are various ways technology affects logistics and shipping. According to a 2018 Statista survey report, there are five game-changing technologies that affect the logistics industry. These technologies offer new and innovative ways of how shipments of goods are being performed: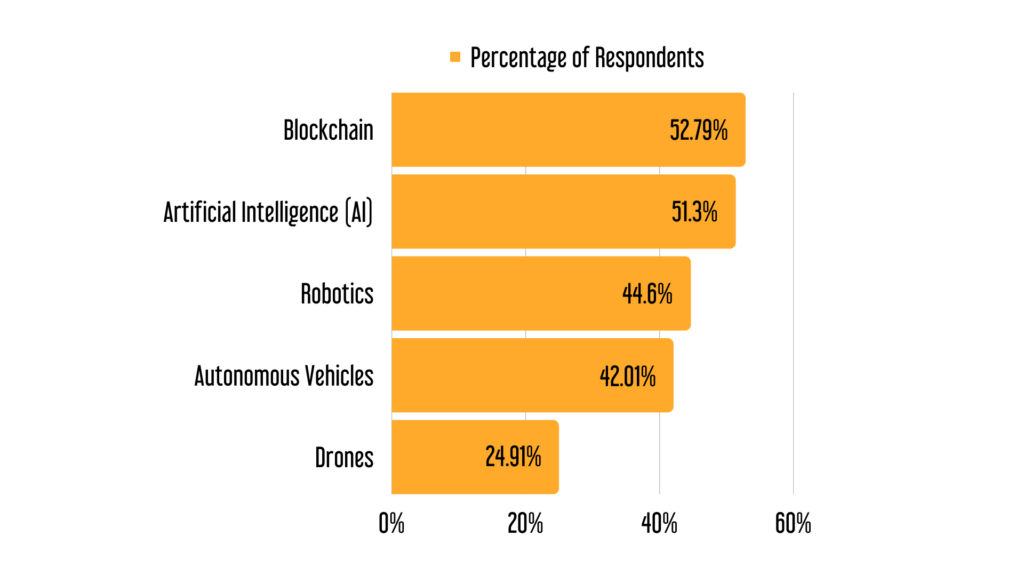 In this article, we fill you in on different ways technology is changing the future of logistics. These are innovative tech that spearheads a new system of supply chain management and logistics.
Tracking Systems for Shipments
Thanks to the internet and online shopping, a shopper now has real-time access to the status of their order. This type of technology improves the user experience as well as saves the company time and money. Users can track and manage their shipments using a shipment tracking system provided by leading logistic providers. Notifications, customizable shipping reports, and messages provide customers with real-time information.
Fleet Management
Fleet management is the practice of supervising a group of delivery vehicles. The goal is to properly maintain, utilize, and optimize the use of these vehicles. Proper management entails appropriate data analysis, smart routing, and predictive analytics.
AI and machine learning are used to power logistics software to meet high demands. These applications are typically used to solve a variety of business issues. Here are some examples of solutions that proper fleet management can provide:
Most efficient routes based on past and current information.
Allows drivers' positions to be tracked in real-time.
Restructure routes to reduce downtime and fuel expenditures.
Improve the user experience.
Internet of Things (IoT)
The Internet of Things refers to how everyone is connected to everything through the internet.
The reduction of risk allows this technology to improve the supply chain by cutting down on costs and reducing delays.
For example, modes of transportation, such as taxis, cargo ships, and trains, have built-in sensors that are linked to a tracking system. These sensors transmit real-time data which allows them to assess and track routes and time.
Radio Frequency Identification (RFID)
RFID is a type of tag or barcode attached to a package that transmits radio waves. These waves are then received and analyzed by company professionals in order to keep track of products or containers.
This is a cutting-edge technology that many logistics businesses use. RFID technology is widely used in other industries like fashion, e-commerce, and tech industries.
Drones and Self-Driving Trucks
Autonomous vehicles are slowly becoming the norm as businesses and logistic organizations heavily invest in these technologies. Companies like Uber, Tesla, and Amazon have integrated drones and self-driving vehicles into their operations. This technology still needs to be developed, but it'll be a big step forward because it has the ability to improve delivery efficiency.
Improvements in Cybersecurity Systems
Logistic companies are now enhancing security standards by implementing new protocols. They integrate AI, machine learning, and IoT into their business processes. With this in mind, the industry will generate huge amounts of data on a regular basis.
How Important Is Technology to Your Logistics Company?
The popularization of the tech industry and its products has led to the widespread usage of technology even in the logistics industry. Above are various technologies that can be used to make delivery and the logistics business easier. Businesses should adopt new tech so they can stay at par with their competitors.
You can pick up basic tech skills so applying these technologies won't seem foreign to you. You can do this by enrolling in coding bootcamps. Coding bootcamps are short and intensive programs that teach students job-ready skills. Examples of coding bootcamps include App Academy, Thinkful, and Springboard.
Anna Melounová | 11. jul 2022
---