EasyCargo for free for one year: why do you need it at your school?
Logistics is a competitive area. With the increasing demand for skilled professionals in this field, it's crucial for educational institutions to integrate logistics software programs into their educational plan. What are the benefits of using EasyCargo at schools you might ask? You might also ask how your educational institution can take advantage of EasyCargo's special pricing and exclusive materials to enhance its students' learning experience.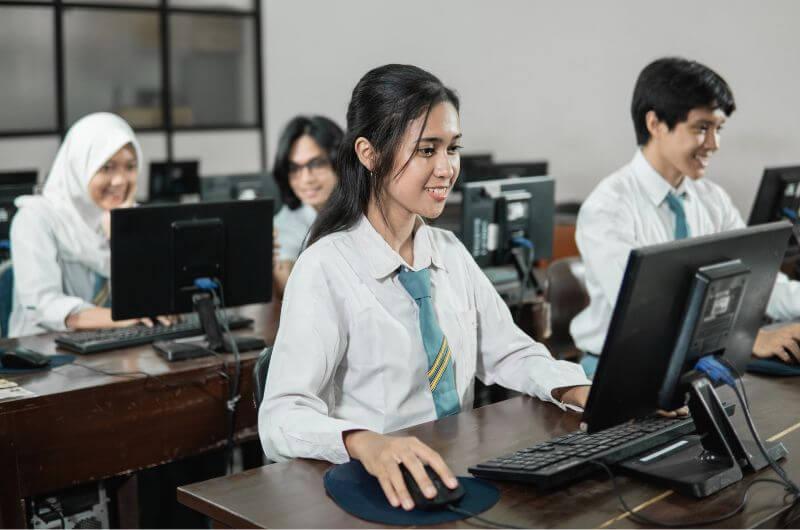 Source: www.canva.com
How does EasyCargo software work?
EasyCargo is a web-based software that helps plan truck and container loading by calculating the optimal distribution of cargo items in the given cargo space. By using it correctly, you can optimize your shipment plan and maximize the efficiency of shipments. That way, you can get your company's logistics fully under control easily as EasyCargo is an intuitive and user-friendly software.
EasyCargo also has a unique 3D visualization of containers that helps you while loading and gives you a realistic representation of your shipment. With this feature, you can intuitively reach the full potential of the truck or shipping container.
Why is it important to teach logistics programs in schools?
The logistics industry creates a huge number of job opportunities all around the world. Recently, logistics also has had increasing importance in the education system and schools recognize its importance for the future of students. By using logistics software as an educational tool, students get valuable skills and knowledge that will serve them well in a variety of fields.
Real-world relevance
Logistics software programs are used in many industries, not just logistics. That makes them highly relevant to students' future careers and their job-market position. By using these programs in schools, teachers can help students develop practical and hands-on skills that they can use later in real life.
Technological skills
Even though EasyCargo uses advanced technology, it is not a complicated program to use. While students learn their way through the software, they simultaneously deepen their technological knowledge and skills.
Problem-solving skills
Work in logistics involves dealing with unexpected challenges and solving complex problems. By teaching with EasyCargo in schools, educators can help students develop critical thinking and problem-solving skills that they can apply to a variety of situations in their work lives in many industries.
Tasks in EasyCargo
But what are the practical activities that students actually do in the EasyCargo application? Because the software is no different from the one that logistics specialists use on a daily basis, the students can use all of its features. We emphasize this because having a sense of real-life work tools is crucial, in our opinion.
What are the actual tasks the students do in their lectures? We asked the schools that are involved in the EasyCargo for Schools program. Here are some examples of what they do:
resolution of exercises on palletized cargo by truck

load saturation

looking for the maximum occupancy of both modal weight and volume

optimizing the loading of a 20-foot CNTR with miscellaneous items

loading and importing cargo from Excel

filling a container with objects of multiple dimensions and weights
EasyCargo for Schools license
Even though the software is the same software that our regular customers use, we decided to provide a special offer for schools and universities. EasyCargo offers professors a year-long free trial, which allows them to incorporate it into their educational plan and have it absolutely ready for the actual academic year. Students aren't left out either, they are offered a 30-day free trial to find out if they like its interface.
If the school decides to purchase the license after the trial, EasyCargo offers special pricing as well as special worksheets for both teachers and students that highlight the program's useful features in a step-by-step format. These worksheets are only available for members of the EasyCargo project for schools.
Schools that use EasyCargo
We are proud to say that all of the schools that are part of our program are satisfied and 100% of teachers would recommend it to their colleagues. More than 90 schools use EasyCargo and this figure is still growing. One of the schools that implemented EasyCargo into their curriculum is high school IES Albujaira in Huércal Overa, Spain. Their students have access to valuable resources that will help them develop critical skills in logistics management. By using our app, IES Albujaira is preparing its students for successful careers in a wide range of industries.

Source: www.canva.com
I want EasyCargo at my school
If you are looking to purchase a license for your educational institution, please feel free to contact us at education@easycargo3d.com. Our team will find you the most suitable offer for your needs. EasyCargo is an excellent option to prepare your students for their future careers, as it is widely used by over a thousand companies worldwide.
John Carpenter | 18. أبريل 2023
---