5 logistics software which will help your business
The logistics industry is a very demanding, stressful, and information-heavy environment to work in. So why not use modern software to save us as much work as possible? We have researched the internet, listened to customer reviews as well as personal experiences, and came up with five logistics software that may help your business.
Fleet Management Software
FMS helps small, medium, and big size companies keep track of all the important information about the fleet of their vehicles as well as the drivers, mechanics, and so on. It keeps track of fuel receipts, service and maintenance (and its costs), vehicle inspections, parts inventory, and so on.
Researching the internet and customer reviews, you always come across Fleetio, which would be our recommendation for fleet management software. It may be overwhelming at first if you're new to FMS as there's a huge amount of data at your disposal. However, Fleetio makes it as easy as possible for you to get through it and get the best use of it.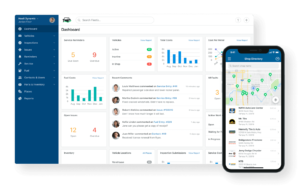 Fleet Management Software Fleetio
Source: https://www.fleetio.com/assets/images/manage/fleetio-manage-overview-full@2x.png
If you have a specialized fleet for construction, waste collection, road maintenance, or agriculture, you might find a complex solution from Protank Dynamics helpful.
Container and truck loading software
Loading a truck or container brings a lot of challenges. There are many conditions and constraints to work with and failure to come up with the best possible way to utilize the cargo space brings additional costs. Container and truck loading software will calculate the most optimal way to load the cargo for you.
Our recommendation for container and truck loading software is, of course, our very own EasyCargo. There are solutions with more functionalities, but that comes with the cost of decreased user-friendliness. There are also software products with slightly better user-friendliness but the cost there is lack of functionalities. EasyCargo brings, in our opinion, best from both worlds – a decent amount of features and options while still preserving great ease of use. Not only can EasyCargo optimize your load, but it can also calculate axle load!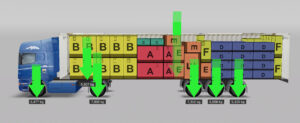 EasyCargo load planning software
Route Optimization Software
ROS optimizes the route between two or more stops. It takes into consideration many factors and constraints like the capacity of cargo space, the height of the truck, its limitations on the route, drivers fuel and toll cost, traffic, weather, and so on. Based on that, you can choose if you want the shortest, fastest, cheapest, or the easiest route for the driver. Using modern technology, enabling real-time data ROS enables planners and fleet managers to reduce truck and labour costs, minimize late deliveries, and increase fleet utilization.
Presumably, the most known and used route optimization software, is an application from world-famous telecom company Verizon Connect. It is told to be the most powerful software with the most features, while still keeping the simplicity of use. Verizon Connect is also available on mobile devices. It is very well-rated by its users. Its downsides are long-term contracts and quite high prices.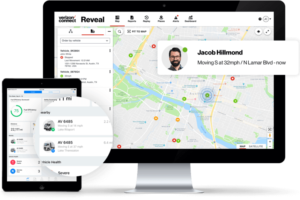 Route Optimization Software Verizon Connect
Source: https://technologymagazine.com/digital-transformation/how-verizon-connect-helping-customers-run-smarter-fleet
Demand Forecast Software
Demand forecast software will predict the future demand of your product or service based on several factors such as historical data, various business information and statistical analysis, saving inventory costs as well as labour cost.
The one demand forecast software which stands out when researching on the internet is JDA Demand / Blue Yonder. It has all the functions you need and works with small businesses as well as with big companies.
Warehouse Management System
The warehouse management system is a software solution that offers an overview of company stocks and manages operations in the supply chain from the distribution center all the way to the shelves in stores.
When it comes to a specific WMS solution, the best option varies based on your needs. However, one of the most mentioned and well-rated is Körber (HighJump). This US-based company has almost four decades of experience in warehouse management systems. They also offer a mobile version and have a great variety of self customization.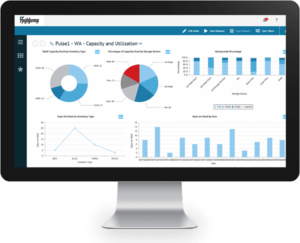 Warehouse Management System Körber (HighJump)
Anna Melounová | 24. helmi 2020
---