IncoDocs partnership and the Import Export Podcast
We are happy to announce an official partnership with IncoDocs, a convenient tool for complex document management. With its help, you can quickly generate invoices, Packing lists, Bills of Lading, Import Security Filing, Certificates of Origin, Verified Gross Mass Declarations, and much more. Also, if you want to get a discount on their software or listen to a podcast about how container load planning software can help you with the rising shipping rates, make sure you continue reading!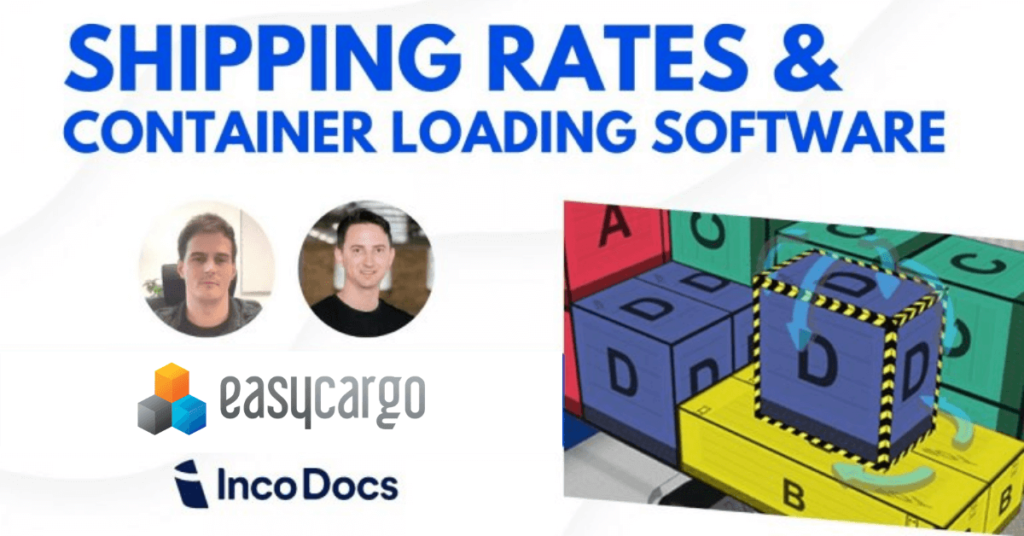 What is export document management software?
Import/export document management software is a must-have for a successful and efficient international trade practice. This type of software helps with optimizing your documentation process. You can generate invoices and quotes, create and manage purchase orders, or even use a built-in library of compliant export document templates and features to eliminate data re-entry. Overall, it makes export documentation simple, fast, and more organized; making this tool a vital resource for logistics and commercial monitoring.
How can you benefit from our partnership with IncoDocs?
As a new IncoDocs partner, we are able to offer you an exclusive discount on IncoDocs software. Simply use our link to register and enjoy 15% off their services.
We've also implemented a banner into EasyCargo in case you would like to take advantage of this offer later. You can find it under the Shipments & Reports tab or on final load plan reports.


The Import Export Podcast
Besides becoming a partner of IncoDocs, our team member Lukas Polame took part in their podcast: the Import Export Podcast. Together with Ben Thompson, co-founder of IncoDocs, they talk about the rising shipping rates, what factors have contributed to this phenomenon, and how container loading software can help reduce shipping costs simply by increasing the efficiency of the loading process.
Listen to the whole episode below and let us know if you would like to optimize your container loading with us.
Anna Melounová | 13. 1月 2022
---