Is EasyCargo a useful tool for load planning training in schools?
Don't just take our word for it, listen to what the teachers have to say!
Currently, around 80 schools and universities are part of our EasyCargo for Schools program and have had the opportunity to use our worksheets to test their knowledge in a practical and easy way.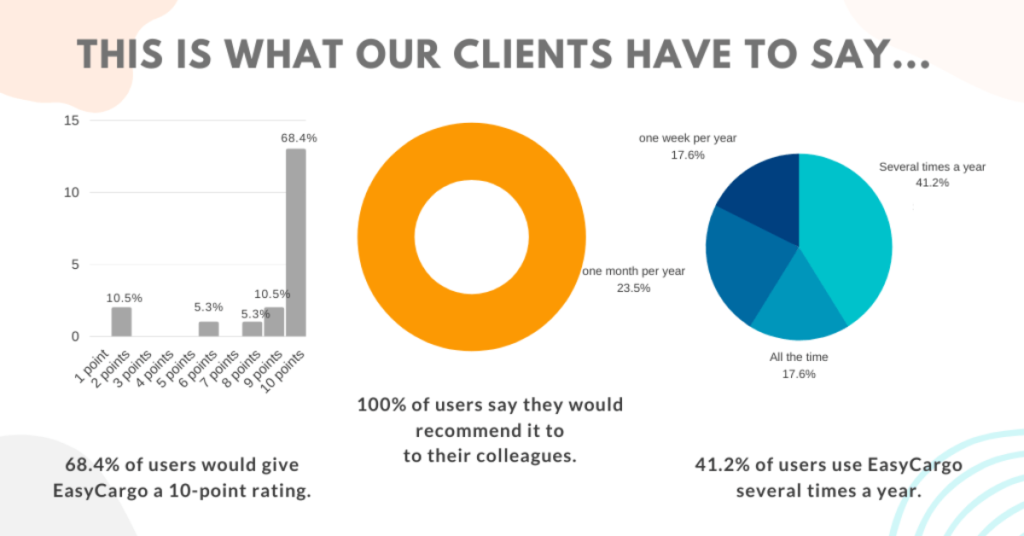 We value the feedback we receive from schools immensely. Your opinions are an invaluable tool to improve the experience we provide and tailor our product to your needs.
That's why we are so proud and honored to have received so much positive feedback from you, but we don't want to keep it all to ourselves, so here it is:
If you wanted to recommend EasyCargo to other teachers, what qualities would you highlight?
"How easy it is to explain and its graphical interface which is very intuitive."
"The graphics are perfect, it is not a strict addition of data to the program, students can graphically go through the individual load data and thus get a better idea of the reality."
"Graphics. Speed. Intuitive. Professional."
"Simplicity of understanding, ease of use, visualization – colorful, videos presenting instructions for any possibility to enter an example into the program."
"Good graphics, clear, didactically acceptable to teachers, logical."
"Illustrative, well designed, and easy for students to understand."
Can you mention a (very simplified) task you have solved with EasyCargo?
"Resolution of exercises on palletized cargo by Truck."
"Load saturation. Looking for the maximum occupancy of both modal weight and volume."
"How to optimize the loading of a 20-foot CNTR with miscellaneous items."
"Loading, importing cargo from excel."
"Filling a container with objects of multiple dimensions and weights."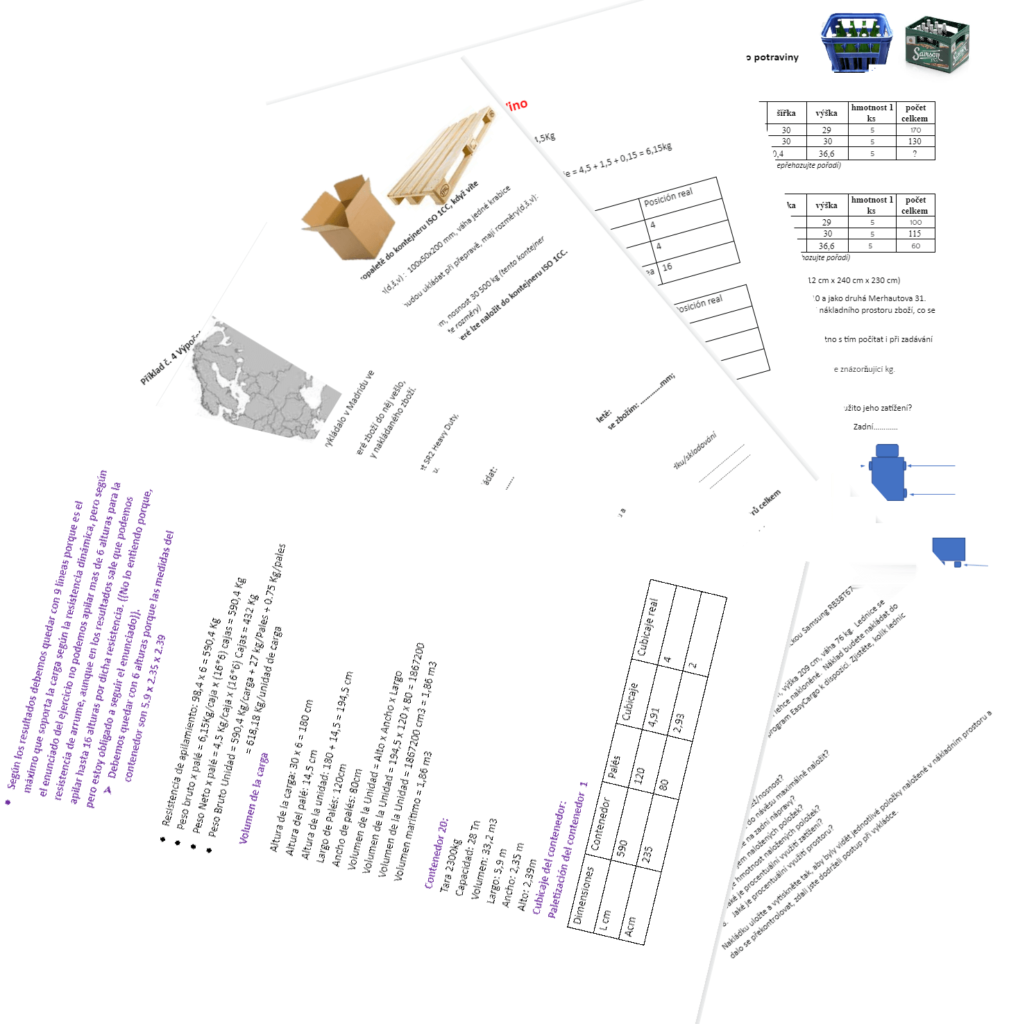 Examples of tasks.
Sources: prof. Rafael Montiel Bailén IES VIRGEN DEL CARMEN and professors Helena Nečasová, Luděk Zelníček, Veronika Seidlová and Lenka Pokorná from SŠ informatiky, poštovnictví a finančnictví Brno
It is worth noting that although most of the testimonials come from our Spanish-speaking customers, some of our customers from the Czech Republic, Brazil, Poland, and France, among others, are also included.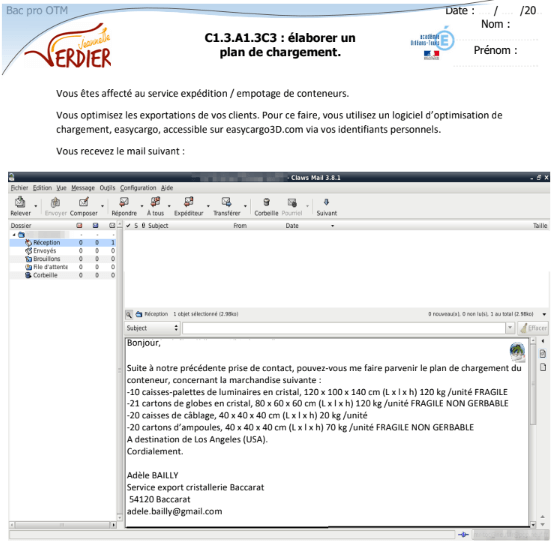 Example of a load plan developed by the economics and management teacher, Aurelien Fanon, from the Lycée Professionnel Jeannette Verdier
If you are a teacher and would like to belong to our community of schools and have the opportunity to access all our educational resources, do not hesitate to contact us. For more information visit our EasyCargo for Schools page or write us at education@easycargo3d.com.
Tatiana Aguirre | 19. 05. 2022
---