We are attending TransLogistica Poland 2023, how about you?
In today's Journal post, we would like to refer to an upcoming event in the world of transportation and logistics in Central and Eastern Europe. As you've probably already guessed, we're referring, of course, to the TransLogistica trade fair. There you will meet representatives of many prosperous companies. You will also be able to share your experiences and insights with us in person. You can't miss it! Keep reading and you will learn more about why you should witness this event. Perhaps you, among others, will be the one to come into possession of a free admission ticket to the event.

Register for the TransLogistica 2023
What is TransLogistica all about?
TransLogistica Poland 2023, or the 10th International Transport and Logistics Fair, is the leading transport and logistics event in Central and Eastern Europe. This business venture allows international TSL companies to gather in one place to present their offerings, attract customers or business partners and much more. This year's event will feature as many as 10,000 participants and 350 exhibitors.
Who is the fair aimed at?
The TransLogistica Poland event is naturally aimed mainly at companies using, looking for and offering services in transportation, logistics and spedition. Thus, representatives from seaports through warehouses to transport fleets will find themselves at the fair very well. If you have been looking around for some time for an IT system to develop your TSL (Transport-Spedition-Logistics) business, this is also the event for you. You will have the opportunity to get acquainted with, for example, our EasyCargo load planning program.
When will the event be held?
November 7th , Tuesday 10:00 AM – 4:30 PM

November 8th , Wednesday 10:00 AM – 4:30 PM

November 9th , Thursday 10:00 AM – 3:00 PM
Where does it take place?
This year's trade fair will be held in Warsaw at the EXPO XXI arena at 12/14 I. Prądzyńskiego Street. You will find our "EasyCargo" stand numbered N2 on the right just outside the entrance to Hall 3. This stand is located next to the Freightlink stand and opposite Trans.eu, so look for us near this good company. We will be available for all 3 days of the fair, so you will definitely have time to get to know us better.
Meet also with us
TransLogistica Poland 2023 is of special importance to us, as it is the first trade fair in Poland in which we will participate. If you're wondering if EasyCargo is for you or just want to have a few words with us, this event is a great opportunity to do so. You will also be able to test yourself in our "Load the container" puzzle game. Follow this link to register for TransLogistica Poland 2023.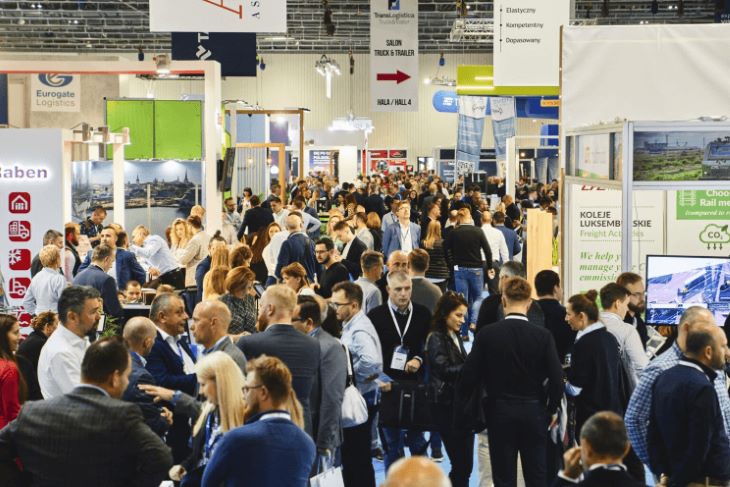 Source: https://translogistica.pl/o-targach/galeria-zdjec/
Win an entry ticket!
We have good news for you! We will have the opportunity to give away up to 50 invitations to this prestigious event. Write a message to the e-mail address: support@easycargo3d.com with the subject line "Ticket to TransLogistica" to receive a free ticket to the fair. First come, first served – the number of tickets from us is limited.
Want to know more about TransLogistica?
For more practical information about the fair, follow this link: click here. The organizers of TransLogistica Poland 2023 have compiled in one place many tips that range from food to accommodation or getting to the event itself. The fair program will be available in early October. Add the event to your calendar today – you can't miss it!
Bartosz Ziółkowski | 10 Oct 2023
---