Container traffic in Spanish ports hit a record high in 2021
Container traffic in Spain increased in 2021 by 5.5% compared to 2020 and by 1.2% compared to 2019. In addition, in the first half of 2022, the total historical port movement has already been exceeded by 284.7 million tons as well, representing an increase of 7.3% compared to 2021.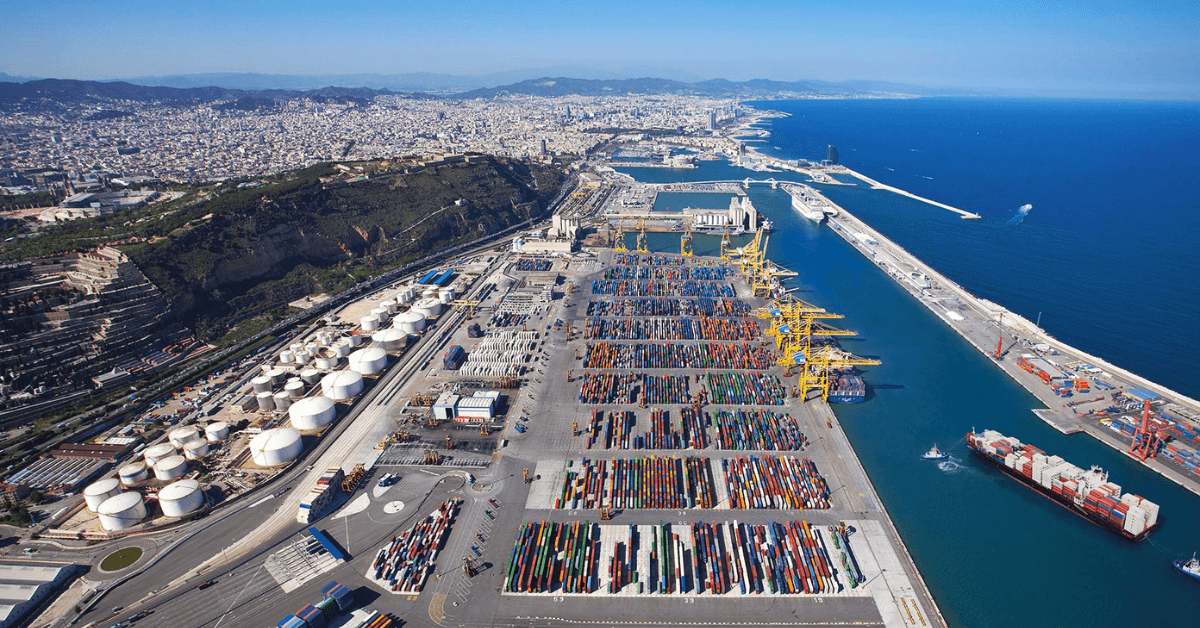 Source: https://www.porttechnology.org/news/port-of-barcelona-sees-increase-in-rail-container-traffic/
The first country in Europe in container traffic
Spain already reported in 2020 the largest number of containers handled in all of Europe. The figure stands at 16.7 million TEUs, which represents 17.7% of the total number of containers handled in the European Union. Behind Spain, are Germany (with 14.9%) and the Netherlands (with 14.5%).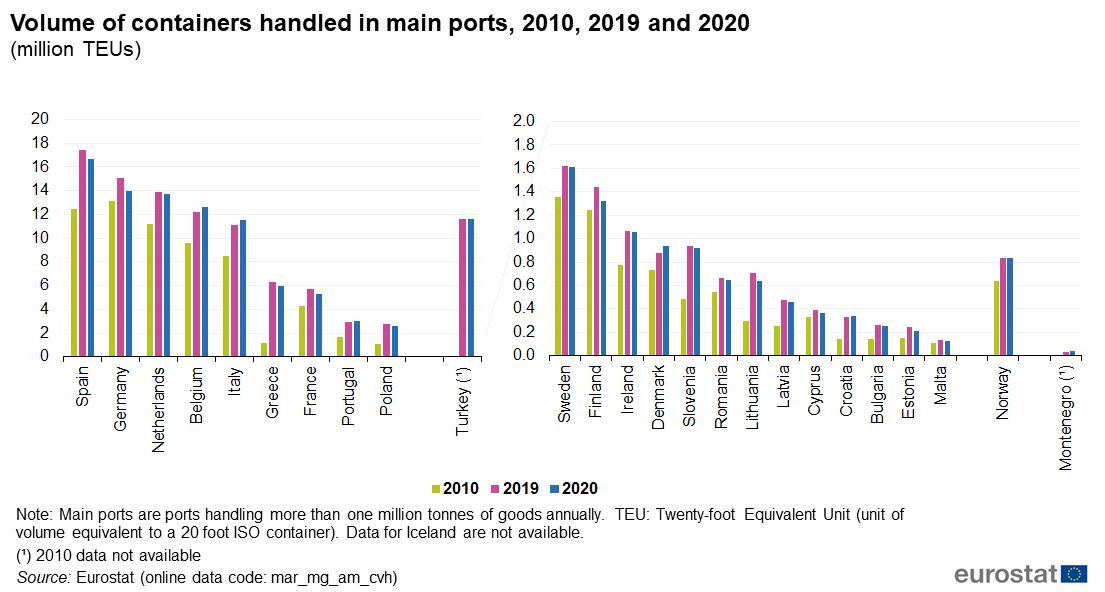 Source: Eurostat https://ec.europa.eu/eurostat/statistics-explained/index.php?title=File:Volume_of_containers_handled_in_main_ports,_2010,_2019_and_2020_(million_TEUs).png
Neither the maritime chaos nor the increase in costs seems to be significantly affecting the rise in container traffic
Spanish ports have continued to operate normally for the last year and a half despite the lack of containers, the global increase in prices, the tension in supply chains, and now the consequences of the war in Ukraine.
In recent decades, Spanish ports have become strategic infrastructures of vital importance for European and world trade. The Spanish ports are located at the confluence of the most important maritime routes of the east-west axis, which connect the main ports of Europe with America and Asia. They are also very well placed for the north-south axis routes, which link Europe and Africa. With this privileged position, everything indicates that the volume of container traffic, and in general, of all kinds of goods, will continue to grow in the coming years.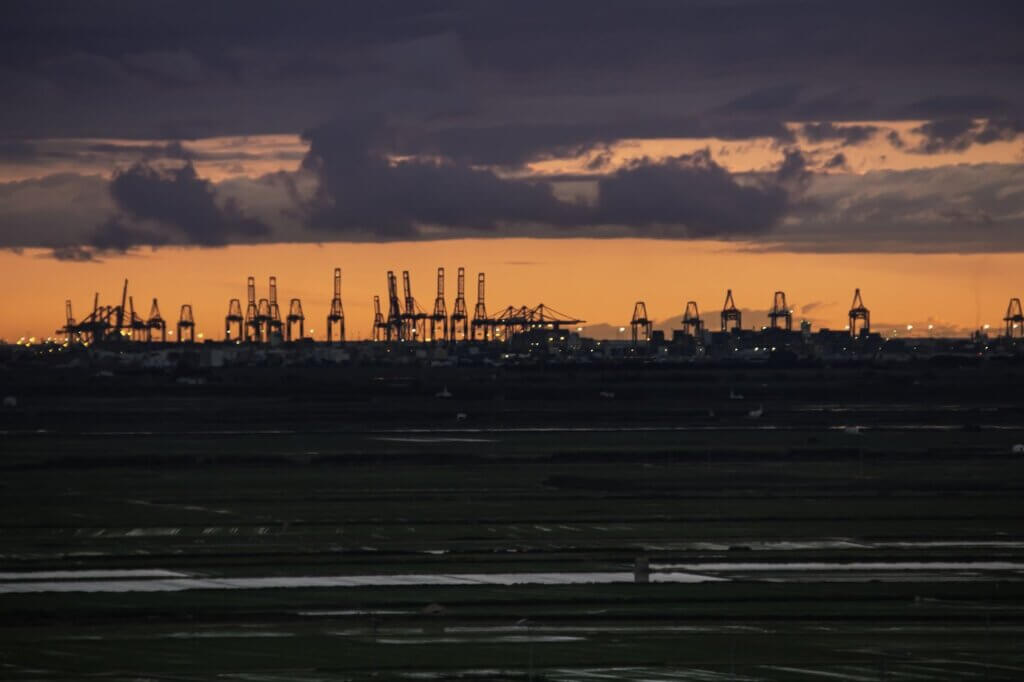 Source: https://www.cope.es/emisoras/comunidad-valenciana/valencia-provincia/valencia/luz-de-cruce/noticias/amanece-puerto-valencia-20210504_1272171
Everything indicates that 2022 will not fall short
So far in 2022, the total port movement in Spain between January and June has reached 284,690,064 tons, which represents an increase of 7.3% compared to the 2021 data, which shows that the trend continues without stopping.
To give a figure, the Port of Barcelona has moved a total of 36.3 million tons in the first half of the year, beating its historical record for total freight traffic. This figure marks an increase of 11% compared to 2021, and 6% compared to 2019. Therefore, it can be concluded that pre-pandemic levels have been surpassed. More specifically, in containers, the figure of 1.8 million TEUs has been reached, which is another historical record.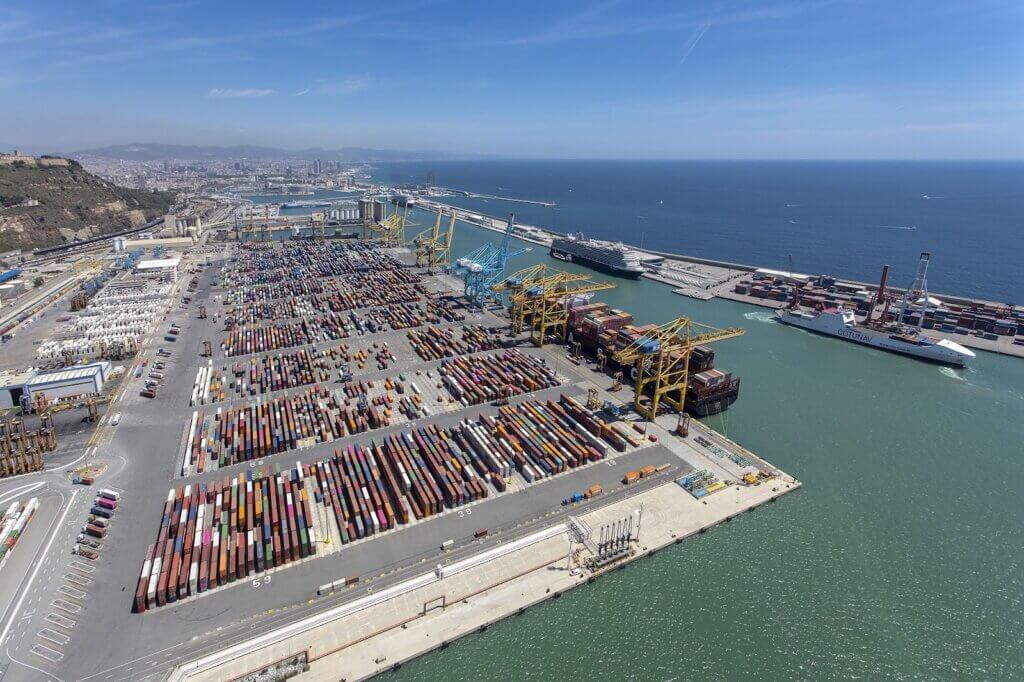 Source: https://www.elestrechodigital.com/2020/12/11/el-puerto-de-barcelona-es-el-que-mas-ha-notado-la-caida-del-trafico-de-contenedores-en-espana/
Increasing investments, especially in digitization and sustainability
In the context in which we find ourselves, in this post-pandemic era, the different economic sectors understand that we must bet on digitization and reduce the damage caused to the environment. That is why the Spanish ports will be investing 11 billion euros until 2025. This investment figure represents an increase of 46% in investments.
Digitization is where in this article we want to convey to the reader the vital importance of maximizing productivity as well as increasing, as much as possible, the cargo transported by container because it is being seen how the Spanish ports are already reaching their capacity limits while prices continue to rise.
Prices and transport times are on the rise for many reasons that we have mentioned above. This teaches us that optimizing the load in each container to the maximum can save companies money and headaches. It is always important to optimize the load and avoid having to send more containers than necessary. However, even more so in this situation of absolute uncertainty in so many aspects.
That is why it is always advisable to invest in programs like EasyCargo, which allow the customer to reduce worries and increase productivity, and therefore, the profitability of their business. As has already been seen, the global trend is that the transport of containers and other goods will continue to increase and gain relevance in the future. Not investing now and anticipating the future, can entail a great opportunity cost, especially for small and medium-sized companies, which are the most at risk of being left behind in this sector that is advancing and transforming at great speed.
Anna Melounová | 29. 08. 2022
---