The Logistic Situation in Latin America
The world is in an ever-accelerating process of change and growth. Change has never been so fast, but it will never be so slow again. These changes will bring incredible gains in productivity and wealth, but they also present great challenges.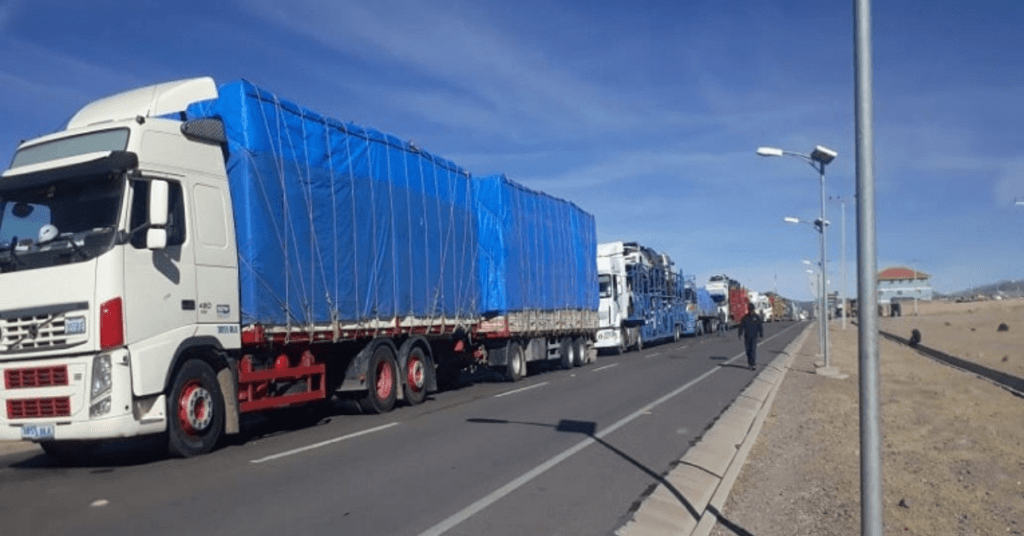 Source: https://www.mascontainer.com/debaten-sobre-mecanismos-para-agilizar-la-cadena-logistica-en-bolivia/
Challenges in Latin American logistics
The main challenges are focused on betting on safer systems, greater connectivity, and the development of logistics services that improve the quality of service. For example, in the area of logistics, there are difficulties in Latin America due to the lack of roads, infrastructure, railroads, ports, and airport efficiency.
Another very important problem for Latin America lies in the political institutions of each country where on one hand, import and export regulations are constantly changing or being readjusted and on the other hand, there is no institutional framework or labor stability in these organizations where rules are managed at personal discretion.
The implication of these difficulties generates additional costs that result in the increase of the price of the products and generates breakages to international contracts that can be had. Therefore, this is damaging the economic growth of this sector, resulting in something extremely controversial because Latin America is one of the regions of the world that has great potential in this area due to the diversity of raw materials that are in this region.
Now let's see what the main products exported in this region are: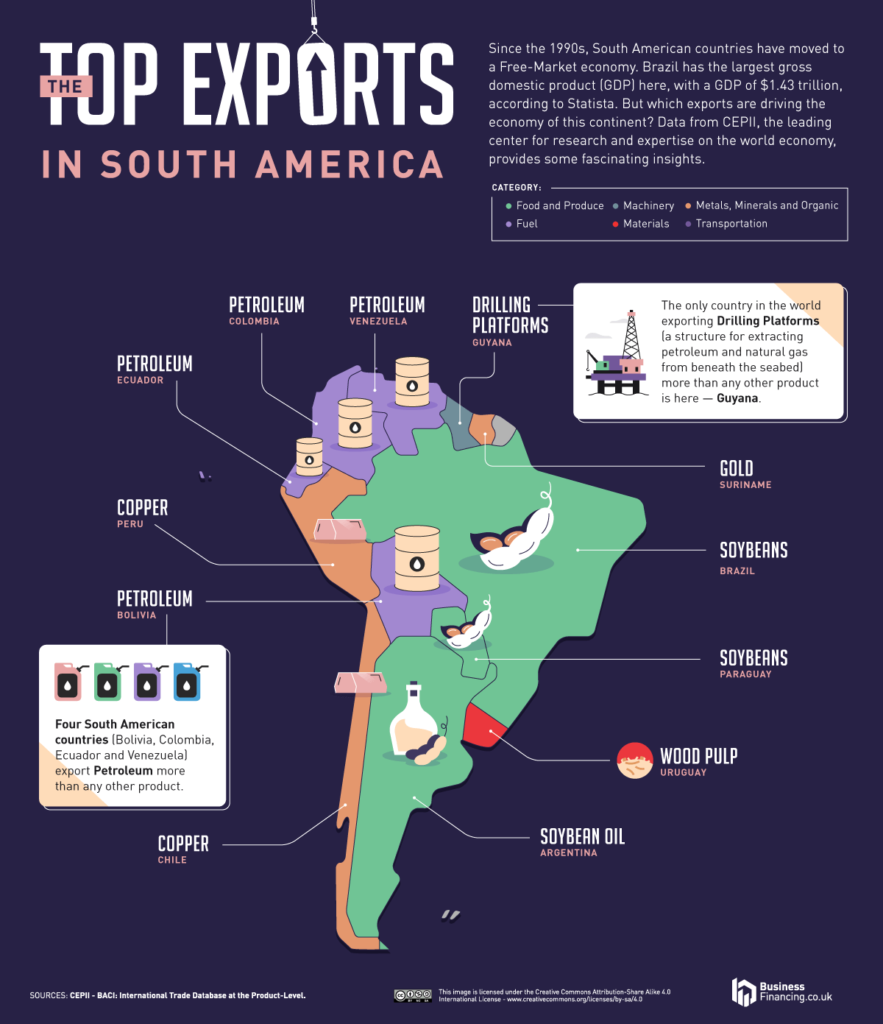 Source: https://vividmaps.com/each-countrys-biggest-import-and-export/
With particular reference to the transportation sector, new digital technologies are expected to strengthen physical connectivity, thereby minimizing risks of disruption and reducing costs in the flow of materials and products along supply chains.
What is the current vision of the most developed countries in terms of logistics?
Today, different companies worldwide are testing the use of unmanned aerial vehicles -or drones- to expand distribution channels and access to markets in areas where physical connectivity is difficult, due to congestion or lack of adequate infrastructure as well as situations of natural disasters.
The number of robots in warehouses is growing, as is the speed of order picking and improved inventory control.
Artificial intelligence, the Internet of Things (IoT), and autonomous technologies are being tested and incorporated into logistics assets – for example, trucks and ships – in order to improve the reliability and efficiency of logistics services.
Distribution, wholesale, and retail companies are investing in the implementation of IoT and artificial intelligence to ship in advance and satisfy consumers who want their purchases faster, where they want them and delivered at zero cost.
Finally, the use of collective platforms promises to improve the utilization of logistic assets allowing, for example, the ability to optimize space in trucks and containers, and to make prices and costs transparent, as is one of the actions performed by EasyCargo, since it generates a loading plan as optimal as possible according to the needs of the company and thus, contributes to reducing emissions and expenses of a company. Find out more about how you can benefit from this software by trying it for free!
Despite the benefits that new digital technologies can bring to supply chains and the progress that is being made in the most advanced countries, the recent study for Latin America and the Caribbean (LAC) jointly conducted by the Inter-American Development Bank (IDB) and the World Economic Forum has shown many things. (i) awareness in the private and public sectors of the region about these technologies, (ii) their advantages and the urgent need to begin the transition to the 4th Industrial Revolution is low, and (iii) even when they are aware of the technologies, their development and adoption is very incipient.
Future potential for Latin America
Latin America has great potential, but it is too hampered by excessive regulations and restrictions imposed by multiple regulations. What should be aimed at is to rely on their power to make and create, as we are sure that it would be better. Now yes, we should always look for companies to develop in a competitive environment to push to provide the best and cheapest services to society.
Focusing on more accurate policies, better assistance, and logistics work to give clients and companies the confidence to invest in Latin America is the way to go.
Rodrigo Rico | 15. 08. 2022
---