Navigating Global Business: Exploring the World of Offshoring, Nearshoring, and Friendshoring
The problem of managing a globalized economy is one that firms in today's linked world must overcome. The ability to make strategic decisions is essential to a company's success due to the growing demand for cost reduction and access to specialized personnel. Businesses may now take advantage of external resources, knowledge, and markets thanks to the game-changing approach of outsourcing.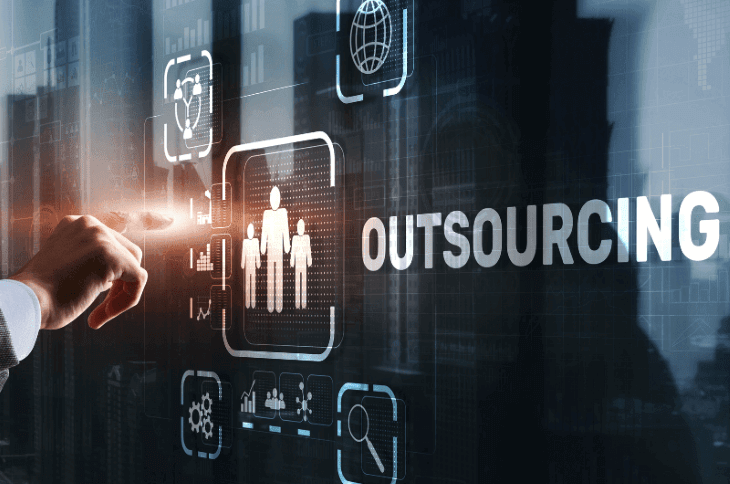 Source: www.canva.com
You'll encounter several terminologies as you delve into the outsourcing sector, including friendshoring, nearshoring, and offshoring. These ideas have gained a lot of support in recent years, leading companies to look for alternatives to conventional outsourcing. Understanding these phrases is essential whether you're a professional, a business owner, or just interested in how the business world is changing.
Did you know that 24% of small businesses use outsourcing to increase productivity? Accounting and Information Technology (IT) positions are the ones businesses outsource the most. The industry for outsourcing financial services is valued at more than $130 billion globally.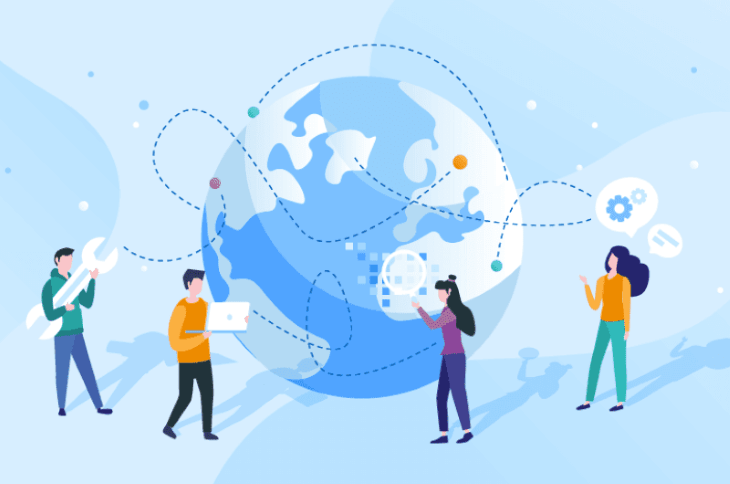 Source: Pinterest
Offshoring
Delegating work or complete corporate processes to nations with cheaper labor costs and more hospitable economic conditions is known as offshoring. Companies that embrace outsourcing frequently have decreased operational costs, allowing them to deploy resources more effectively. On the other hand, companies have to deal with transportation costs. To ensure it is still profitable for them, they need to make the transportation as effective as possible, including choosing the right sized shipping container.
Offshoring also gives companies access to a variety of talent pools, especially in sectors where certain talents are in great demand. Popular locations for offshoring include Asian nations like India, China, and the Philippines, which have made a name for themselves as hubs for a variety of industries like manufacturing, IT, and customer service. Offshoring remains a viable alternative for companies trying to improve their operations in a globalized market, despite significant difficulties relating to distance and cultural differences.
Example of offshoring
Nike is one of the best offshore examples. One of the most famous manufacturers of clothing, accessories, and shoes. While concentrating mainly on its core business, Nike uses offshoring outsourcing to delegate all of its activities to other parties around the world. Nike's main offices are in the United States and offshore businesses can be found in more than 40 nations, including China, Vietnam, and Sri Lanka.
Offshoring is offering new worldwide prospects for cargo transportation companies. All of the items produced in offshore activities have to be carried around the globe largely by cargo ships in shipping containers. To maximize container capacity, corporations often use load planning software.
Tip: Read about other options on how to optimize your shipping process and be number one on the market.
Interesting statistics
Companies in the United States make extensive use of offshoring.

China is the top country the US outsources to.

China's outsourcing market grows by 30% every year (Zippia.com).
71%

of executives in the financial services industry offshore some of their work (Fortunly.com).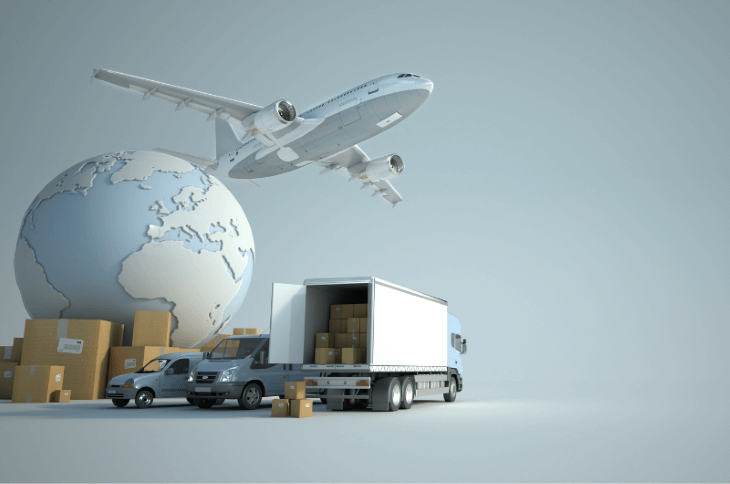 Source: www.canva.com
Nearshoring
Nearshoring is a strategic outsourcing method that involves assigning company tasks to nations that are physically adjacent to the home country. It offers various advantages to firms searching for efficient and productive collaboration. Proximity plays a vital part in nearshoring, allowing for simpler communication, travel, and cultural alignment.
Businesses that opt for nearshoring generally benefit from shared time zones, boosting real-time collaboration and lowering communication obstacles. Additionally, nearshoring destinations generally have a cultural affinity and language competency, leading to smoother interactions and enhanced customer experience.
By embracing nearshoring, organizations may keep tight relationships with their outsourced operations while enjoying the benefits of a streamlined and cost-effective approach. Popular nearshoring connections include the USA and Mexico within North America, and in Eastern Europe countries, connections between Poland, Romania, and Ukraine.
Example of nearshoring
One example is Whirlpool. This company, founded in Michigan, USA, is part of the Fortune 500 and is both a manufacturer and marketer of household appliances. All the way back in 1987, the corporation nearshored many of its activities to Mexico. Whirlpool's Mexican operation ships the vast bulk (80%) of devices to the US and Canada, which include stoves, washing machines, and fridges by full trailer trucks.
Are you interested in road transportation around the globe? Explore more about transportation in Latin America.
Interesting statistics
In North America, almost

80%

of businesses are actively investigating nearshoring (Bloomberg.com).

In the horizon of three years, nearshoring will boost Latin America's export industry

by $78 billion

(Iadb.org).

In comparison to onshore rates, the typical hourly rate for nearshore development of software is 46% lower (Hatchworks.com).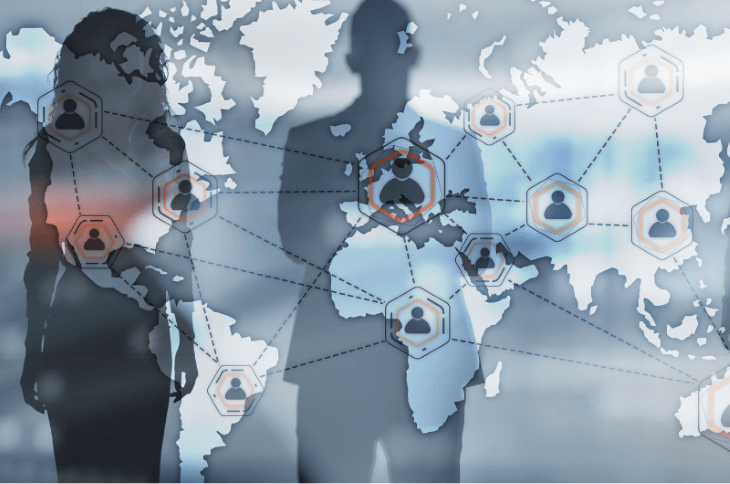 Source: www.canva.com
Friendshoring
This currently in-fashion trading buzzword has emerged from previous economic crisis and stresses on global supply networks induced by numerous shocks to the worldwide economy. These include the COVID-19 epidemic, which increased prices of ship transportation, and the Russian occupation of Ukraine. Basically, friendshoring refers to the redirecting of supply chains to countries seen as politically and economically secure or relatively safe to prevent disruption to the flow of commerce.

Customer assistance, software development, and creative services are just a few of the industries where countries like Mexico, Canada, and several European nations have been well-liked friend-sourcing locations.
Example of friendshoring
One example of friendshoring from the tech world. By 2025, Apple may produce one out of every four iPhones in India, according to J.P. Morgan analysts, as the tech giant shifts some of its manufacturing away from China due to rising geopolitical tensions and stringent COVID-19 lockdowns in that nation.
Friendshoring, nearshoring, and offshoring have transformed the outsourcing market by giving firms a variety of options to maximize their operations. Businesses can successfully compete in the modern global economy by carefully examining these strategies and making decisions that are in line with their objectives.
Tip: Keep up with the latest news from the logistics world to know what influences the market.
Interesting statistics
Friendshoring may cause real GDP

losses in global GDP of up to 4.6%

(Economic costs of Friend-shoring, Beata S. Javorcik).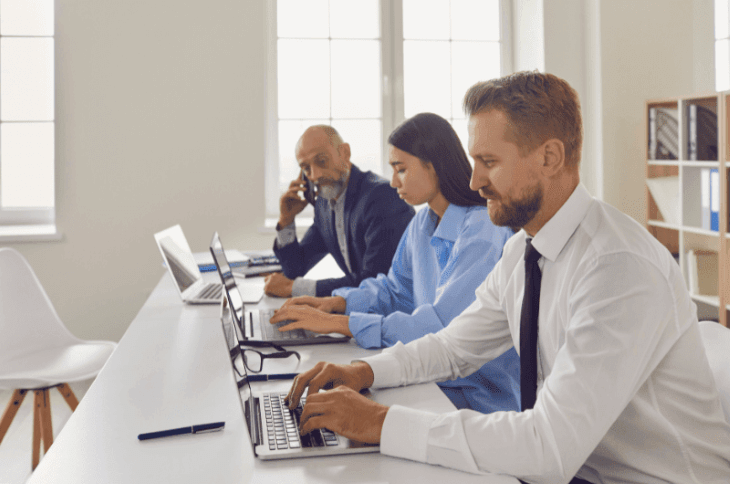 Source: www.canva.com
Martina Krupičková | 1. 8月 2023
---