4 benefits of FTL shipping with freight companies
Is your company looking for a freight service provider? These days, there are many freight companies on the market, and deciding which one to choose can be harder than it seems. First, you must know what the provider should offer. And one of those things is FTL or LTL shipping. What is that? And what does your company need?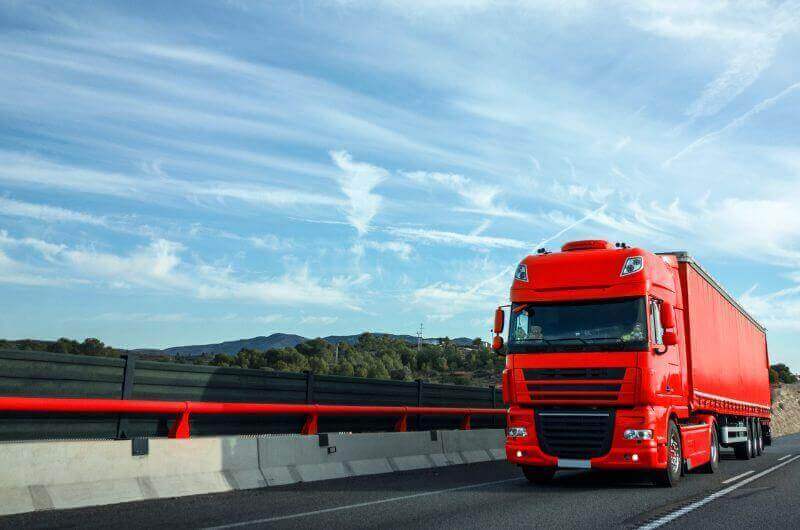 Source: www.canva.com
What are FTL and LTL shipping?
Have you ever heard of those abbreviations? If you work in logistics, your answer is probably yes. But practice makes perfect, so let's go through them anyways.
Tip: Do you know what the pros and cons are of road transport?
LTL (less-than-truckload)
Less-than-truckload (LTL) shipment basically means exactly that. In practice, it is when one truck carries shipments of more than one company because all the shipments' volumes are less than a full truckload. The freight services combine more shipments into one truck to fulfill its capacity. It's the most beneficial for small companies because they don't have to pay for the whole truck, even if they can't fill it up. They pay just for the space they use.
FTL (full truckload) or TL
A full truckload (FTL) then naturally means that you use the whole space of the truck or almost all of it. The truck carries the shipment of only one company. You don't have to fill the whole capacity of the truck, but you pay for it, even if you have free space there. This option is used by large companies. It also gives the company assurance that their goods won't get mixed with other shipments and end up in the wrong hands or maybe even damaged.
LTL vs. FTL
If you are unsure what the right fit for your company is, you should maybe consider finding a freight service provider who offers both FTL and LTL. Even if you are a large company, it is a possibility that you would need the LTL option. In that case, it's way easier to just find a solution with your freight company than to look for a different one.
Tip: Check out our article about How will AI shape the future of logistics and transport.
Benefits of FTL
If you own a small to medium-sized business, you probably use LTL solutions more than FTL. However, your firm will probably expand in the future, or you are already considering the option to switch to full truckloads. Let us show you the benefits FTL offers.
1. No limitations
When shipping with an FTL provider, you have no limitations on the size and weight of your cargo. The only limit you care about is the truck itself as you already are provided the whole space of it. That can save you plenty of time trying to plan your shipments. And if you use load planning software such as EasyCargo, the whole process of planning will be even easier for your logistics specialists. Therefore, you will be able to plan the most efficient loadings and reach the full potential of the truck.
2. Higher efficiency
The deliveries are also very time efficient. As the truck carries only one shipment, it goes straight from the place of loading to the final destination. There is also a lower possibility that your goods would be lost in transit as no changing of the trucks is necessary.
3. Lesser chance of damage
Using FTL is also beneficial if you need to transfer fragile or valuable cargo. If the products are delicate and need to be handled more carefully, FTL is a better option for that. The goods won't be moved around or unloaded and reloaded to different trucks.
4. Cutting costs
The huge benefit is very important in the times of challenges the logistics industry is facing these days such as the war in Ukraine or rising costs of freight shipping. Every industry has to find a way to save money and offer their customers the lowest prices possible. FTL shipping can help you with that. Freight companies often provide their FTL shipping options for much better prices. If you have a large number of goods you need to ship, it's only reasonable to bulk the cargo shipment together.
Martina Krupičková | 14. Mar 2023
---