Tracking all of your containers at one place with ShipsGo
As you already most likely know, EasyCargo is a load planning software that will help you save money and time. If you want to save even more time, we highly recommend using ShipsGo for tracking your international containers. Have you ever wished to have one platform that allows you to track all of your containers in one place instead of using several different carrier sites? We have. We now have ShipsGo, which does just that. And much more!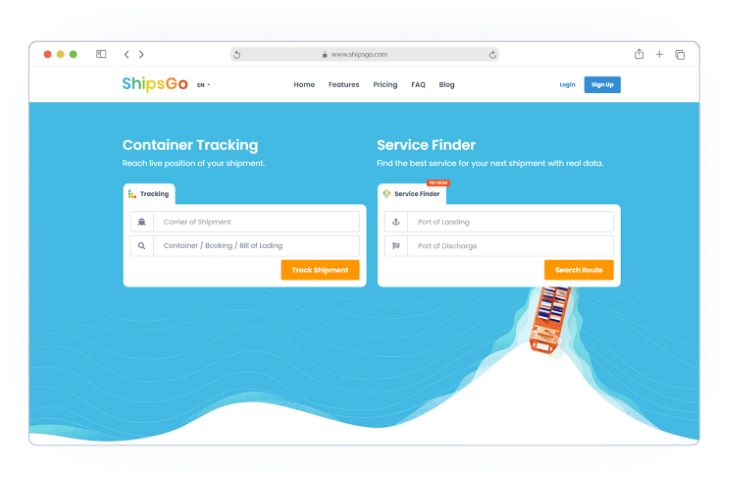 Source: www.shipsgo.com
What is ShipsGo?
ShipsGo is a platform for international container tracking. ShipsGo offers intelligent tracking solutions for more than 100 shipping lines. Also, through the ShipsGo Service Finder, you can easily find the carrier services and forwarders you can work with. Thanks to the Carbon Offset Service, you can check the carbon footprint left behind by the shipments you have tracked with ShipsGo.
Container Tracking Solutions
This intelligent platform allows you to get real-time shipment location and shipping details. You can send them a tracking request, and you will see the live position sent within a few minutes by ShipsGo. You will be able to see shipment movements and transit times. Is it your first time using a container tracking platform? Don't worry! ShipsGo is user-friendly. However, if you need help while using ShipsGo, you will find available handbooks and video tutorials.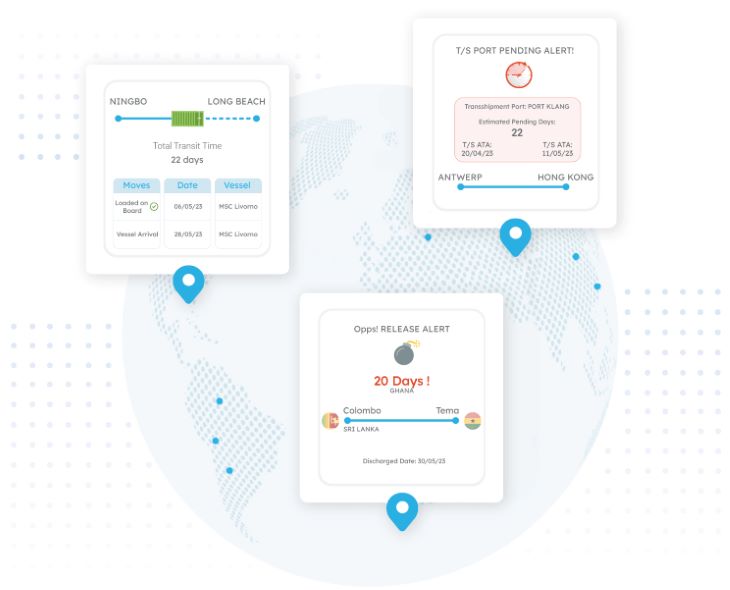 Source: www.shipsgo.com
Notifications and Alerts
Save your money with the ShipsGo notifications and alerts system! When your goods arrive or are delayed, you will be notified by email. Besides, you will receive notifications and alerts to remain up to date on your shipments, which will also help you to avoid demurrage costs.
All-In-One Dashboard
You can manage all of your shipments with an all-in-one dashboard! This well-designed dashboard allows you to check the latest arrivals and departures, waiting containers, latest gate outs, as well as upcoming arrivals and departures all on one page. Your company's customers and branch offices can use the dashboard as a sub-account. Also, the data you enable them to gather is used to create statistics and special reports. By taking advantage of all of those intelligent features, you will not waste your time at all!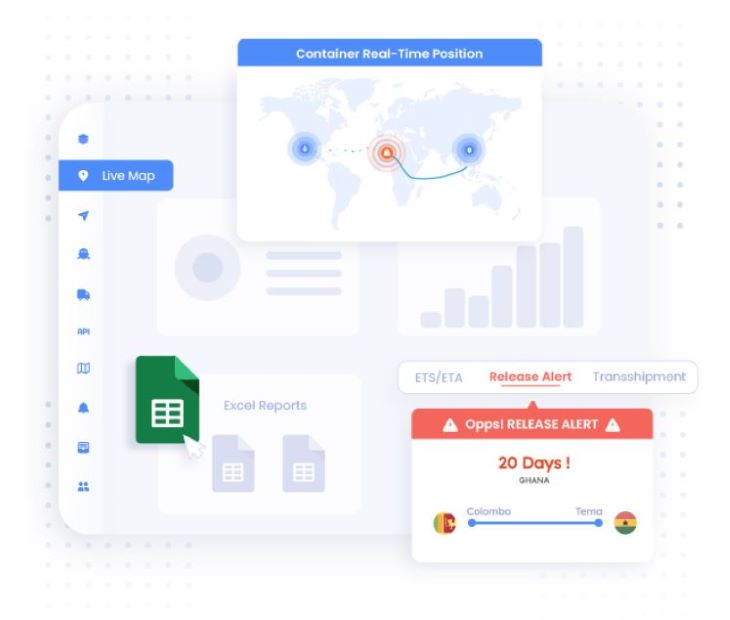 Source: www.shipsgo.com
Service Finder: Find Carriers and Forwarders
You will be able to plan your shipment and find the best service by comparing carriers and forwarders, thanks to ShipsGo. This platform provides you with detailed information about shipping routes and services, including transit times, helping you predict when the shipment will be delivered. At the same time, you can find forwarder contact information that makes the process easy.
Try out ShipsGo for yourself and discover how you can increase your efficiency even further!
Martina Krupičková | 9. Oct 2023
---